kfzteile24 Delivered a Contact Center and Improved Customer Experience Efficiency with Twilio Flex
kfzteile24 loves spare parts. But what's really important to them is enabling people to stay mobile. They see themselves as problem solvers. That means that they provide support until the car or motorcycle is ready for use again. The combination of kfzteile24's digital platform, workshops and their own delivery service is unique in Germany.
As a true omnichannel company, kfzteile24 is able to offer comprehensive solutions over the phone and on site at its stores and workshops as well. This holistic approach means they understand their customers' needs in detail - and focus on addressing them and on making their offerings better so that their customers become true partners.
With help from c20y (a Terazo company) and Twilio Flex, Twilio's cloud-based programmable contact center, kfzteile24 has built, deployed and implemented a customized solution that enables them to provide personalized interactions and seamless services to its many customers looking for quick solutions for their auto repairs.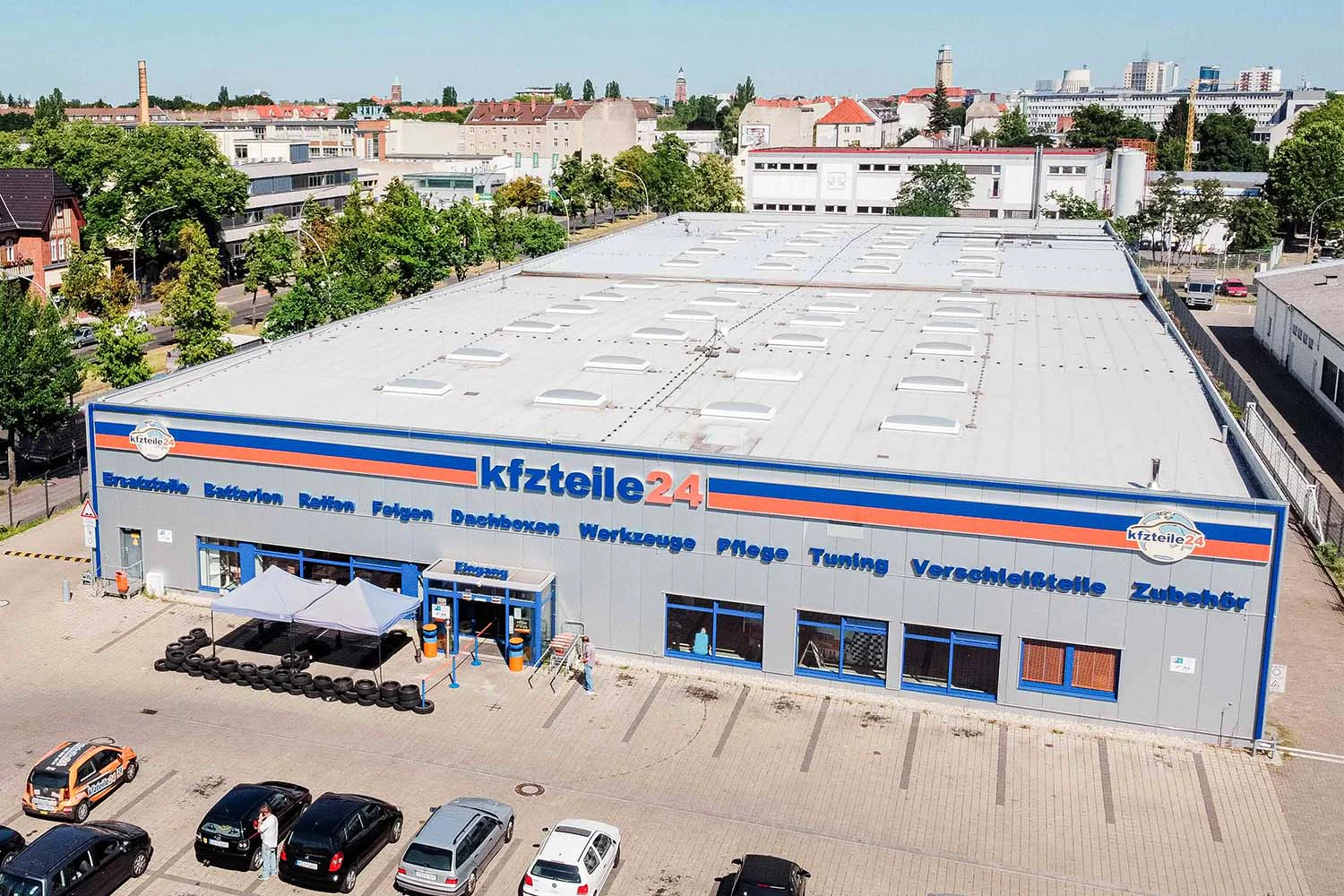 The challenges of a growing customer base
Car repairs are often time critical. Thousands of cars have minor or major defects every day, and this requires the automotive repair industry to serve thousands of customers, needing a quick response and service, every day.
Positioned in a highly competitive industry, and with sales volume of up to 10,000 items shipped per day, kfzteile24 understands that building an efficient contact center with a higher First Call Resolution rate (FCR) will help with personalized customer engagement and can build trust while also improving customer service.
kfzteile24 was not exactly unprepared for these challenges. Originally, a different contact center solution was used, but over time many drawbacks became apparent. From poor call quality to various malfunctions, the old software was outdated, largely managed manually, and left communication gaps when it came to sales and customer interaction.
These were all reasons why kfzteile24 decided to implement Twilio Flex. With the help of c20y, they found a trustworthy partner to assist them in this project and help them keep their growing customer base happy.
Scaling your contact center with the help from c20y and Twilio
c20y helps companies turn their vision of customer engagement into reality by developing powerful tools and contact center solutions tailored to the specific needs of their customers' business. With many years of experience in system integration, c20y is a trusted partner and system integrator for Twilio Flex in Germany and a proud Twilio Gold Partner. To better help our customers, c20y conducts workshops with customers to understand how to take full advantage of Twilio to set up an integrated, cloud-based contact center.
After analyzing the limitations of kfzteile24's existing contact center solution in the initial workshops, the team of c20y experts presented a number of solutions to kfzteile24 and highlighted various ways to improve their contact center and improve the quality of interactions. After defining the initial implementation, c20y developed the entire solution independently, which was an advantage for kfzteile24 because it helped them to focus on their core business while having one central point of contact for the project.
After finalizing the solution, the next step was the implementation. Here, too, c20y managed the implementation and ensured a smooth transition from the old to the new software solution. This included seamless porting of the phone number from the old provider to Twilio as well as training agents.
The impact of kfzteile24's new contact center
Switching from the old solution to Twilio Flex brought a number of benefits, such as a skill-based routing system and increased transparency through improved reporting. However, thanks to c20y, kfzteile24 was able to harness the full power of Twilio's flexibility through programmability.
"The flexibility of Twilio Flex is the cornerstone for kfzteile24's future call center innovations."
Custom product features built to fit into kfzteile24 business needs
Based on kfzteile24's needs, c20y developed a comprehensive software solution tailored to Twilio Flex. This includes comprehensive Interactive Voice Response (IVR) with voice recognition, custom on-hold music, missed call and voicemail handling, and a post-call survey to confirm whether customers had a good experience with the customer service agent who assisted them. With the help of c20y, kfzteile24 also improved the user experience by adding features that allow agents to view customer and order information within the Twilio Flex user interface.
Further features that improved user experience across the board
Other features that improved the user experience and ensured seamless management of customer inquiries, complaints, and requests in a time efficient and organized manner included:
• "Away from keyboard" handling
• Address book display
• Internal calling directory
• Call monitoring
• Buddy system to maintain a 1:1 relationship
• Call history components
c20y also provided solutions for specific business requirements, such as a custom data model, warm forwarding to external numbers, GDPR-compliant call recording, caller ID selection for each agent, and the addition of hardware phones and adjusted opening hours.
The cooperation with c20y and Twilio has had numerous positive effects on kfzteile24's business. Some of those positive changes include:
Centralization: Twilio Flex has enabled kfzteile24 to use one, centralized solution for all departments. Before implementing this solution, each department and branch of kfzteile24 had a different solution. With Twilio Flex, the company now enjoys the consistency of using one platform across the entire organization.
Improved transparency: The Twilio Live Dashboard provides enhanced transparency; the compact overview enables the company to review figures, data and facts in real time. This makes it easy to see where support is needed, which employees are free, and the progress of work in each area. These are things that simply weren't possible with their previous solution.
Improved planning: With Twilio Flex, kfzteile24 can now estimate which parts of the organization customers will be calling. This allows resources to be effectively deployed for any expected surge in demand. In addition, sales and service staff can navigate from one point to another and handle peak times efficiently.
Improved operational efficiency & customer satisfaction with Twilio Flex
kfzteile24 can now manage waiting queues in a more targeted way by using Twilio Flex's comprehensive IVR and sophisticated routings. This also allows it to respond more efficiently to individual customer needs. Thanks to granular control at the queue level, kfzteile24 knows why the customer is calling and can then find the right contact person for them. This has already led to a significant increase in efficiency, which is reflected in an improved FCR (First Contact Resolution) from 63% to almost 90%.
The future relationship between kfzteile24 and c20y: kfzteile24 has been impressed with the work that c20y has done and the impact it has had on their business. "One of the things I value most, and an important reason why we are continuing this journey, is the collaboration with c20y." said Michael Arndt, Head of Customer Care, kfzteile24.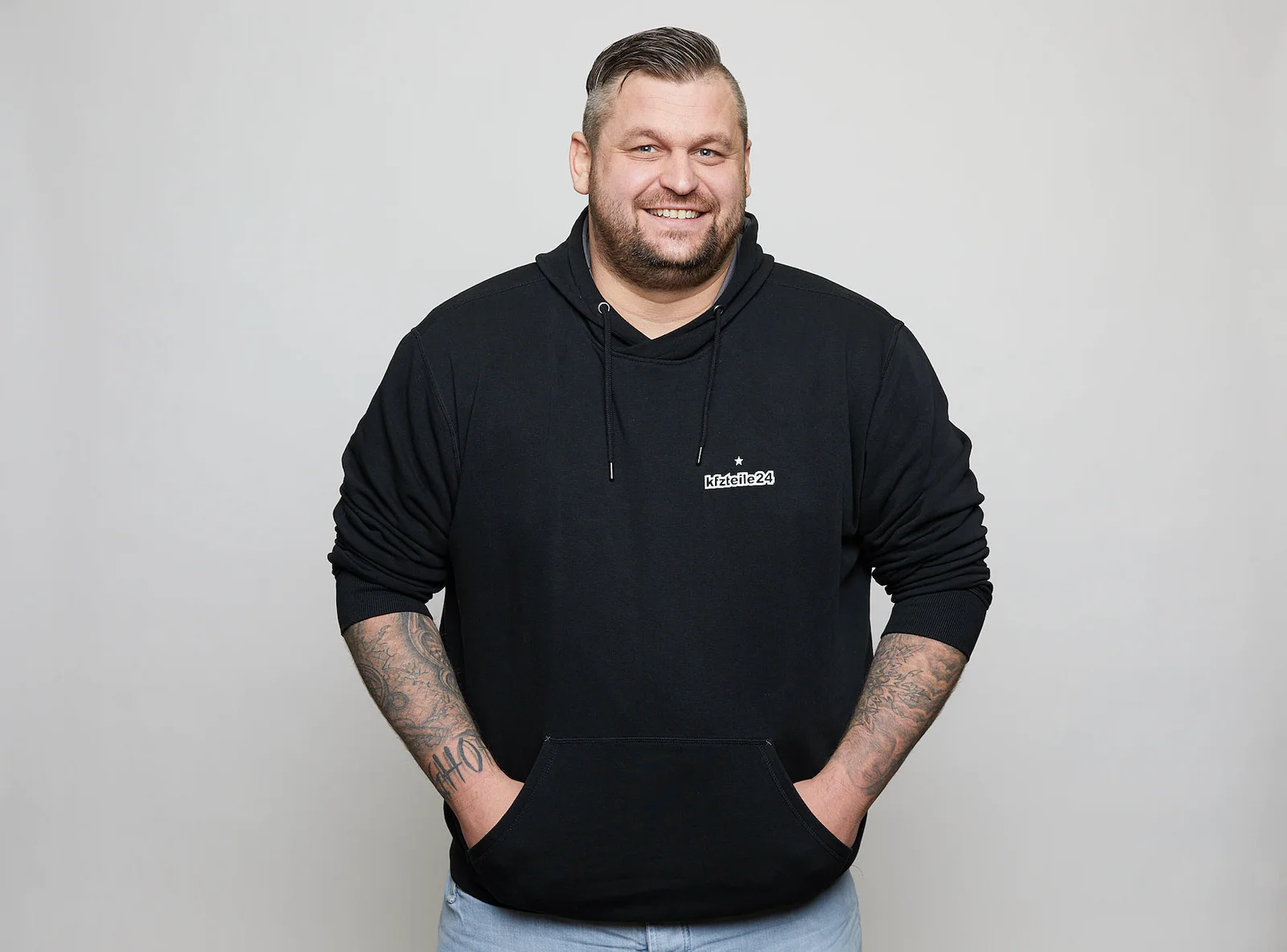 "You always get support when you need it. The best thing about the collaboration is that you have found someone you enjoy working with. It makes a lot of things easier."
kfzteile24 and c20y have built a long-term roadmap for their omnichannel vision. Thanks to improved efficiency that has freed up resources, kfzteile24 can now connect more channels to reach more customers. The next step in their contact center journey will be to add Web Chat and WhatsApp, also with support from c20y and Twilio.
Just like kfzteile24, your business can improve its customer engagement with Twilio Flex and other customizable features from Twilio and the help of c20y.
Ready to get started with Twilio?