Resy seamlessly connects restaurants and diners with Twilio Messaging
Challenge
Resy endeavored to help restaurants manage reservations and waitlists efficiently while providing a great experience for guests.
Solution
With help from Twilio Messaging, Resy could assist restaurants with automating guest reservations and confirmations while providing fast, secure, reliable, and customized guest communications. 
---
When Resy was acquired by American Express in 2019, there were 9.5 million registered users. Today, their registered user base has grown to over 35 million, leading to a tremendous amount of growth across a number of different areas, including the number of SMS messages they are sending across their platform.
Resy started in 2014 and has evolved into a full scale, global restaurant booking platform intent on helping restaurant partners operate as efficiently and effectively as possible, and Twilio has been with them throughout that journey.
"Resy's technology serves as a key connection point between the restaurant and diner," said Liz Vakil, Vice President of Product at Resy. "With support from Twilio, we're able to help our restaurant partners provide great hospitality and service to guests, including guestbook management functionality, table management functionality, guest communications, reporting and payments."
Automating guest reservations and confirmations with Twilio Programmable Messaging API
Before Resy, restaurants would manually call diners to confirm reservations to minimize no-shows and late cancellations. Resy sought to automate this process so they built a solution with Twilio: scheduled reservation confirmation texts sent straight to guests' mobile phones. Guests could quickly respond and confirm their booking or make changes.
"From the very start, we wanted text messaging and one-to-one communication between restaurants and guests to be extremely efficient and seamless. With Twilio's Programmable Messaging API, we were able to bake it into Resy's core product."
Speed is also critical for automated confirmation messages, both for restaurants and diners. "We needed the messages to go out quickly," said Charles Zhao, director of restaurant product for Resy. "We also needed the rate at which customers are able to respond to them and automate that back and forth to be as quick as possible, so we worked with Twilio to ensure timeliness."
Additionally, reservation confirmation messages sent out by restaurants can be scheduled by default for different service periods by Resy. "Every single day, millions of text messages are sent out around the world to diners for breakfast, lunch, and dinner reservations," said Zhao.
Resy's use of Twilio's products and services has grown as Resy has grown. "Our guest network has grown tremendously in the last few years and as a result more people are making reservations and sending text messages," Zhao said.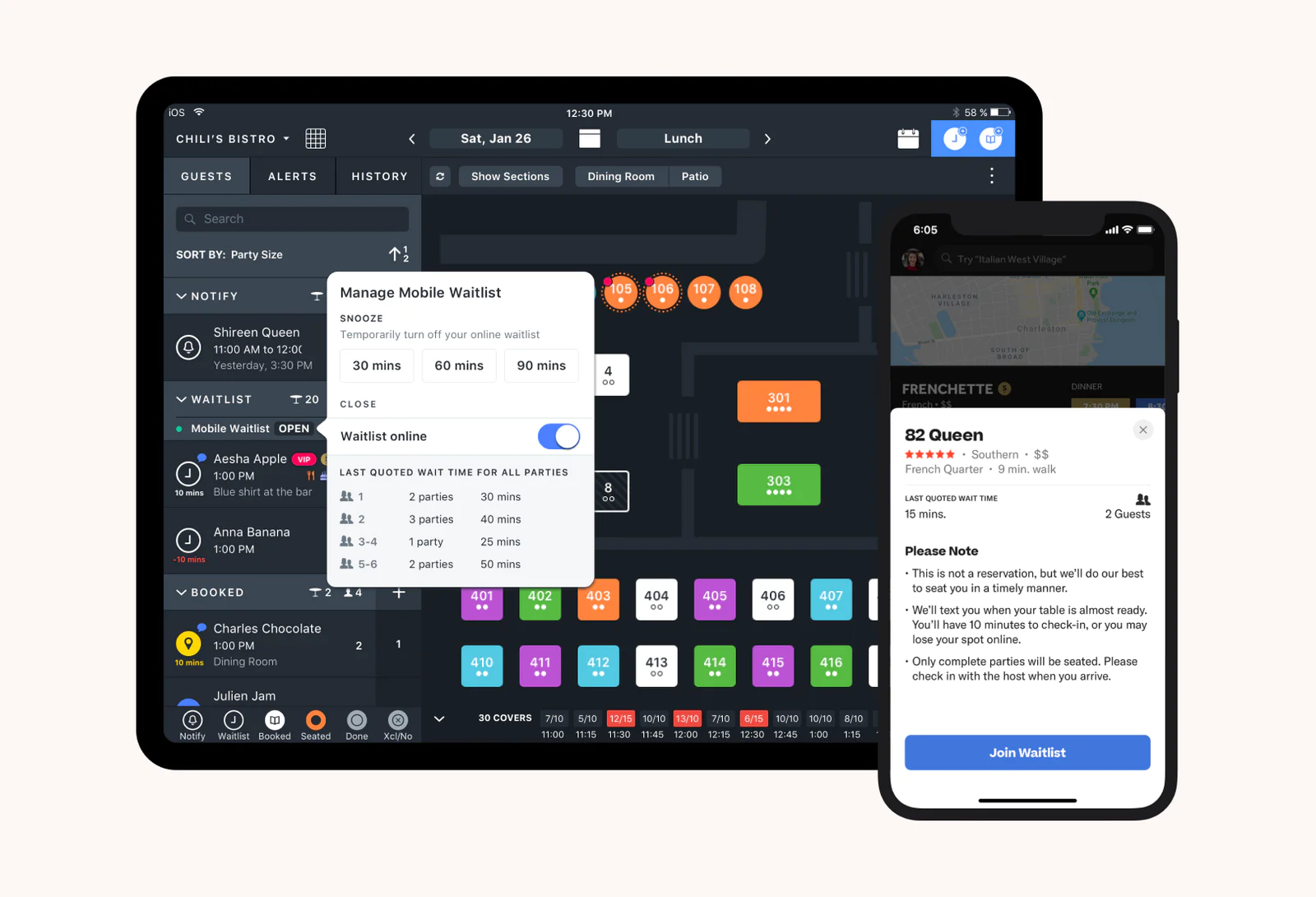 Personalizing dining experiences with customized guest communications
A restaurant can also customize an automated message to send to guests saying that they're due at the restaurant at a specific time, say 30 minutes or one hour. "Restaurants can send a message to customers saying something like 'Hey, you may have trouble parking here so try and get here by this time,'" said Zhao.
The ability to customize messages sent to guests has proven crucial to Resy's restaurant partners. "Just having those choices and functionality available in our restaurant products, in partnership with Twilio, I think is really key," said Vakil.
"With Twilio Messaging, restaurants can customize messages to customers they feel are truly reflective of their brand's tone of voice."
With Resy's iOS product, restaurants can use the iPad app to manage reservations and manually message guests. For example, if a guest is coming into a restaurant for dinner and the restaurant notices that the guest has marked that they are celebrating their birthday, the restaurant can send a direct text message wishing them a happy birthday. They can also reassure the guest that they have everything taken care of and look forward to hosting them.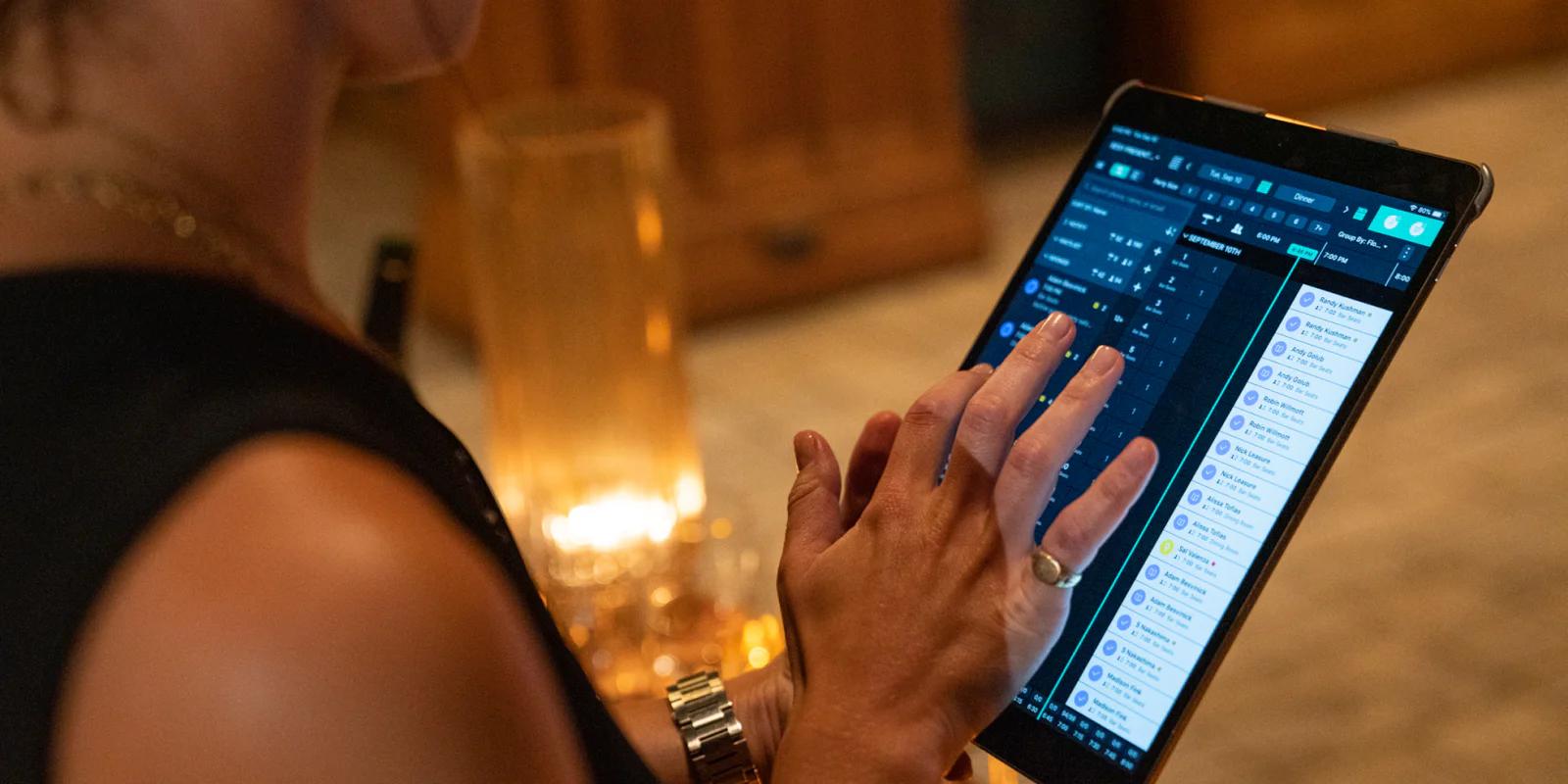 Providing fast, reliable, and secure messaging for Resy's restaurant partners and diners
While that layer of customization is really helpful for restaurants, another layer Resy wanted to make sure they were able to address was reliability. "Thankfully, with Twilio, we don't frequently think about reliability, because the messages are always going out," Zhao said. "They're going out on time and when they're expected to. People are getting them, people are responding to them and reservation statuses are being updated accordingly."
With Twilio Lookup, Resy can securely verify customers, with verification codes requested and sent through text messaging. Customers making reservations through their Resy account enjoy two-factor authentication to keep their account secure.
Another challenge Resy sought to tackle was managing waitlists. During a peak dinner rush, real time communications is crucial for ensuring tables are properly allocated by restaurants.
Instead of a guest putting their name on a list and waiting for it to be called, Resy—with Twilio's Programmable Messaging API—has digitized this. A restaurant can send a text message to a guest confirming their name has been added to the waitlist. The restaurant can then send another text message letting a guest know when their table is ready.
This allows guests to step away from the restaurant and come back when their table is actually ready. It also makes it a lot easier for restaurants to manage the space at the front of the restaurant when guests come in. "Thanks to some recommendations by Twilio, we were able to increase our throughput by about 2x, improving it immensely," said Zhao.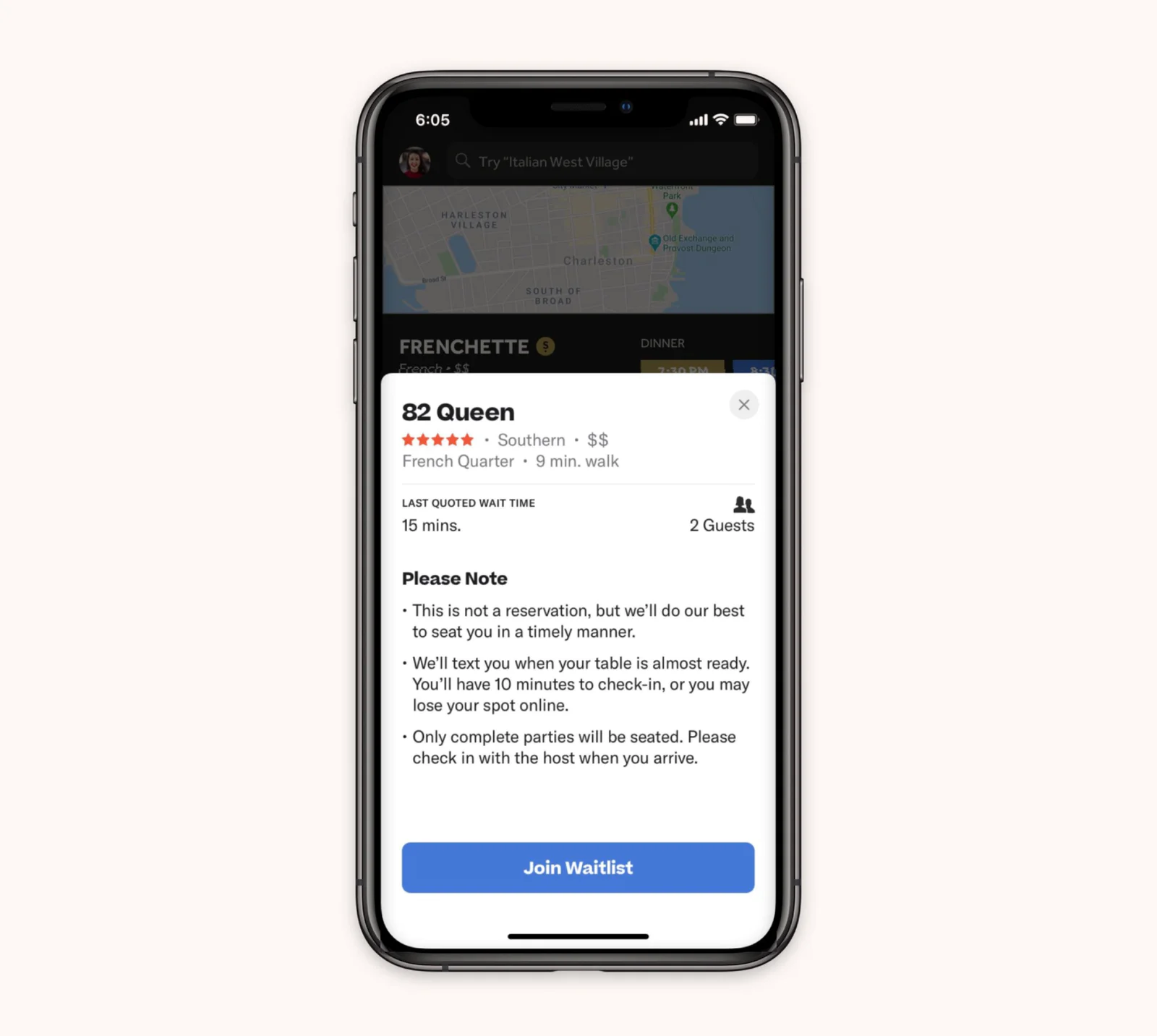 Resy has also found Twilio's products to be very developer-friendly. "All documentation, all APIs, everything is out there to consume and use very quickly," said Zhao. "Whenever we need to build something or address an issue, we can easily find the tool that we need and the documentation on how to use it and get to work as quickly as possible. We can continue to be good partners to restaurants and create the tools they need to manage their business, interact with guests, and provide the best hospitality possible."
Decreasing no-show rates for restaurants and improving overall business performance
When guests book a reservation, Resy also sends out confirmation emails from restaurants to customers using Twilio SendGrid Email API. It includes the details of their reservation and any additional information. Customers also receive a follow-up email if they would like to change or cancel prior to their reservation.
"By sending reservation confirmation emails using Twilio SendGrid, Resy's restaurant partners enjoy a really low no-show rate that's below 3%, exceeding industry standards."
For diners, Resy wants to help them be able to connect with restaurants, get access to tables at their favorite restaurants, and discover the best new restaurants to enjoy. "It's the discovery feature that helps diners enjoy a seamless booking functionality, built with Twilio, that helps them enjoy a cohesive experience," said Vakil. This also includes helping restaurants set their availability for tables online and display their operating hours online.
"The ability to message seamlessly and directly through Twilio helps restaurants communicate with a global network of diners," said Vakil.
With fast and personalized support from Twilio, Resy continues to innovate
Thanks to a dedicated support team from Twilio, Resy can continue to iterate and receive invaluable monitoring, assistance and updates on innovative product projects. "We receive scheduled weekly reports," said Zhao. "And when I have questions, I typically get a response from the Twilio team within a couple of minutes, which is so helpful."
Ready to get started with Twilio?