Crypto.com helps customers accelerate the world's transition to cryptocurrency with Twilio
With NFTs and dogecoin frequently trending on social media, it's no surprise the fast-moving world of cryptocurrency has captured the attention of people from all walks of life. Buzzy Twitter topics aside, diving into cryptocurrency can sometimes feel intimidating for beginners. Crypto.com is here to change that.
The global cryptocurrency and financial services platform makes it easy for users of all ages and backgrounds to get started with crypto. Users can buy and sell more than 200 different currencies at true cost. They offer various financial services, including one of the fastest-growing crypto apps, as well as a Crypto.com Visa Card, a Crypto.com Exchange, and a Crypto.com DeFi Wallet. Crypto.com NFT is the premier platform for collecting and trading NFTs, carefully curated from the worlds of art, design, entertainment and sports.
Crypto.com currently serves over 10 million customers worldwide— and the company's goal to reach even more users is lofty. It aims to accelerate the world's transition to cryptocurrency. While the company's customer base encompasses both novice and expert crypto users—the one thing they have in common is a desire to embrace the power of blockchain and take charge of their finances. Tasked with the responsibility of safeguarding its users' financial futures, it is of the utmost priority that Crypto.com provides a highly secure, seamless, and smooth customer experience across all its financial products.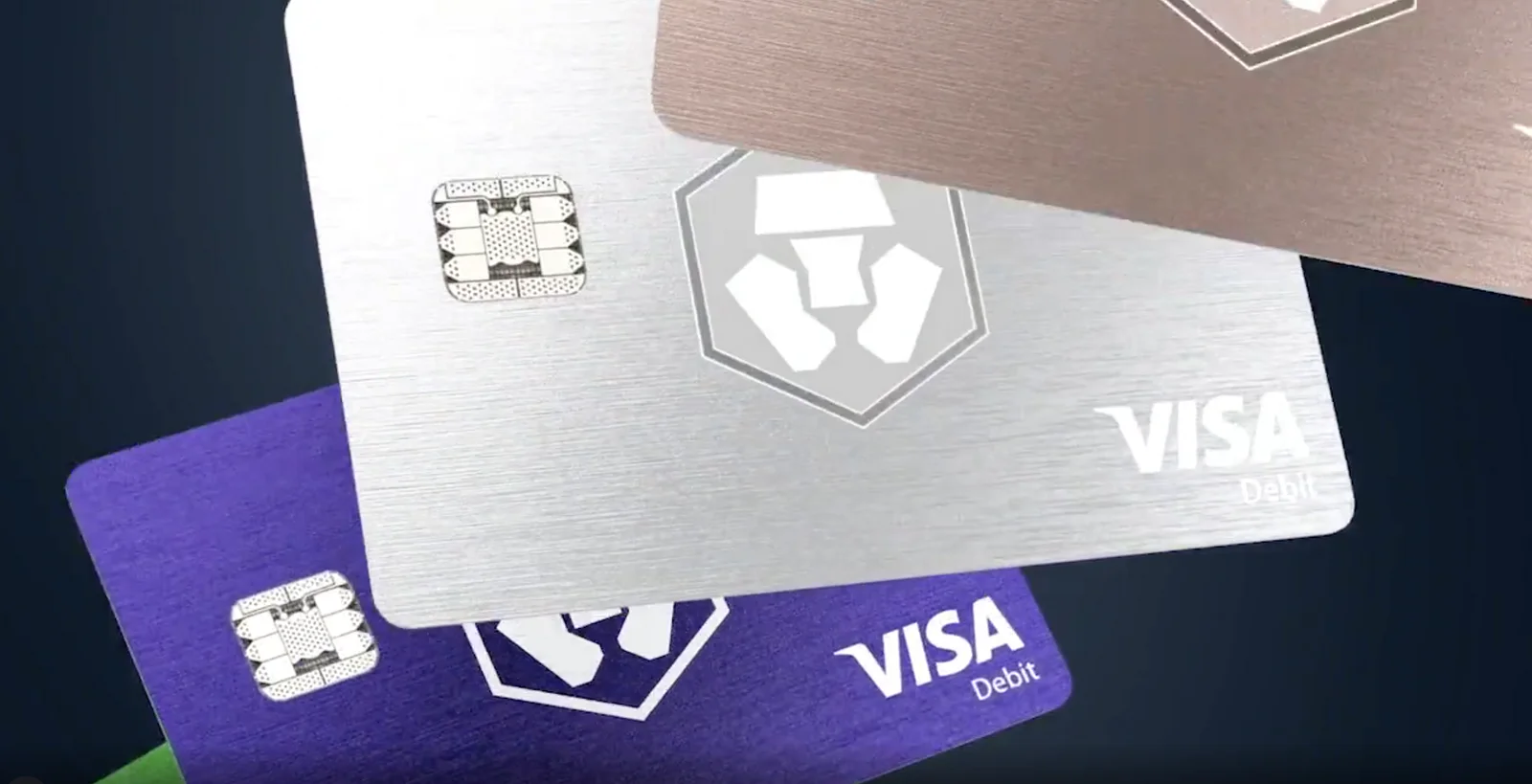 Fostering customer trust with account security
To ensure that they executed on these priorities, Crypto.com turned to Twilio. They chose Twilio Programmable Messaging for issuing a one-time password (OTP) in order to verify a new customer's ID and securely onboard them. The robust messaging API provides Crypto.com with comprehensive global coverage at reasonable rates and rapid delivery speeds. The team also integrated Twilio's messaging APIs for issuing 3DS verification codes for their Crypto.com Visa Debit cards, which provides customers with an extra layer of protection and ID authentication for payment transactions in "card-not-present" scenarios. Twilio's Programmable Messaging provides Crypto.com customers with an additional layer of security that helps prevent payment fraud and unauthorized transactions.
"We knew from day one that Twilio's solutions were the most qualified because our developers had first-hand experience, knowledge, and success working with them in the past," said Matthew Chan, Chief Technology Officer for Crypto.com. "Twilio's Programmable Messaging and SendGrid Email API scale perfectly with the growth of our business and checked off all the necessary boxes for Crypto.com. The decision to choose Twilio was straightforward and we have been thrilled with the results."
Twilio's Programmable Messaging and Twilio SendGrid's Email API offer Crypto.com a highly secure, multichannel approach for ID verification, account security, and protection of their customers' financial information, transactions, and activities. It was a clear choice for Crypto.com to select Twilio SendGrid after its previous email provider had abruptly halted their service when cryptocurrency and the company were still in early stages. Twilio enabled the Crypto.com team to quickly and seamlessly transition all of their existing templates and campaigns without interruption.
Crypto.com also leverages Twilio SendGrid's Email API as an ID verification method in the form of a "magic link" – a way for users to authenticate without a password. Customers can log in by simply clicking on this link from the email. Additionally, to ensure customers are protected on all levels, notifications about their financial transactions, withdrawals, and deposits are sent via Twilio SendGrid. Dynamic templating allows Crypto.com to easily integrate other security measures like dispatching anti-phishing codes. SendGrid's Email Infrastructure ensures Crypto.com emails are delivered to its customers' inboxes on time. The email solution helps the company easily trace suppressions, ensuring its email program is performing as expected.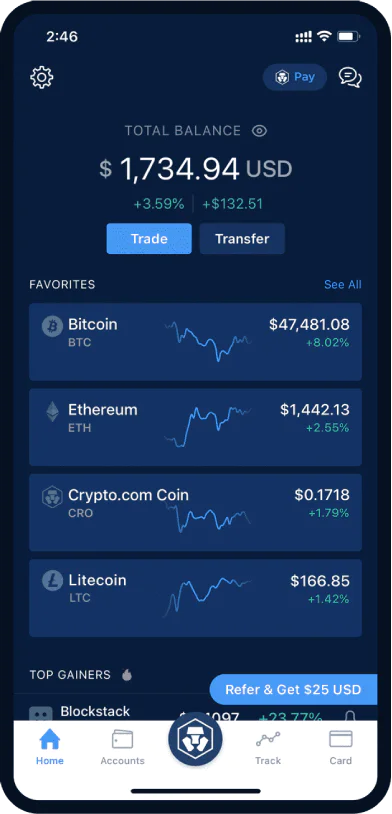 Building compliant and personalized data practices with Twilio Segment
With goals to activate more new users and retain users with the right platform features, Crypto.com needed more visibility around its users' behavior across the customer lifecycle. Where were customers getting stuck in the onboarding flow? What features were most used in the platform? Crypto.com lacked the data infrastructure necessary to collect, unify, and take action on this customer data. The company also needed to conduct this data capture in a way that was compliant by privacy standards and regulations. Having a customer data platform would help Crypto.com build more compliant, personalized lifecycle campaigns to grow its user base and encourage current users to engage more broadly with the platform.
Crypto.com leverages Twilio Segment Connections and Protocols as the foundation for its customer data strategies. Crypto.com now has a single view of the customer across its web and mobile properties, and simplified data collection and tag/SDK management. From there, Crypto.com can easily integrate any tool their team needs for analytics, growth, marketing, and customer support. With Segment Protocols, Crypto.com has enabled data schema standardization and enforcement across the organization, increasing trust for its data consumers. Using real-time data validation and automatic enforcement controls, Crypto.com can diagnose data issues before they pollute the marketing and analytics tools or data warehouse.
Twilio Segment has made it faster to deploy data products, and reduced the number of engineering hours required to connect tools and maintain integrations, allowing engineers to focus on building new product features.
Crypto.com also leverages Twilio Segment Personas to enrich customer profiles and ultimately provide more personalized experiences through its marketing communications channels. Personas resolves user actions on any channel into profiles and allows Crypto.com to identify what's most relevant to each user, like their favorite product feature or last email viewed. It amends those profiles in real-time as users engage, and activates them in marketing tools for a consistent and personalized customer experience on every channel. This has enabled Crypto.com to deliver the right message at the right time to drive increased engagement and retention.
Accelerating the adoption of crypto worldwide
Crypto.com has its sights set on 'bigger'. Bigger entails becoming carbon neutral and taking the company public, which it sees as a means to help successfully transition the world's monetary transactions to cryptocurrency. Crypto.com has accelerated its goal of reaching 100 million users within the next two years. With the help of Twilio, Crypto.com is well-positioned to grow its user base and evangelize the use of cryptocurrency worldwide.
Ready to get started with Twilio?