Toyota Connected wins the race toward innovation with Twilio Flex
Challenge
Toyota Connected North America (TCNA) needed a flexible call center solution that could respond to customers' needs and innovate quickly—at global scale.
Solution
With Twilio Flex, TCNA could offer a seamless customer experience for drivers while improving flexibility as well as efficiency for agents.
---
Toyota Connected North America (TCNA) is Toyota's software services innovation engine, bringing data, machine learning, and AI together to transform the way drivers interact with their vehicles. Drivelink, TCNA's telematics platform, provides more than 6 million drivers with access to emergency and convenience features, including Automatic Crash Notification, stolen vehicle alert, roadside assistance, and Destination Assist.
Behind Drivelink is a network of agents who are responsible for assisting drivers at the press of a button or in anticipation of an emergency situation. Drivelink competes in a crowded industry, and the technology powering many customer experiences has been key to maintaining a leading edge.
"We built the Drivelink telematics platform so we could control our future, quickly innovate new best practices to stay ahead of the competition, and constantly find new ways to delight our customers," said Steve Basra, CEO and president of TCNA.
TCNA's Drivelink team uses Twilio Flex to power their contact center, empowering agents to provide fast, consistent customer experiences. This, in turn, allowed Toyota Connected to focus its resources on efficiently scaling up to service more than 6 million Toyota and Lexus drivers with an incredibly robust telematics platform.
With Twilio Flex, TCNA was able to build a seamless customer experience that offers flexibility, an improved experience for agents, and a more meaningful relationship with drivers.
Prioritizing quality customers experiences while detouring competition
With Drivelink, TCNA works with a team of agents in the U.S. and Canada who are responsible for guiding millions of drivers through a myriad of scenarios quickly, calmly and efficiently. Drivelink offers the following capabilities through the Toyota and Lexus Safety Connect and Service Connect suites:
Roadside Assistance: Whether a flat tire or a tow, roadside assistance is always just a tap of the SOS button away.
Stolen Vehicle Locator: If a vehicle has been stolen, a Drivelink agent can assist authorities to help track down and recover the vehicle.
Automated Crash Notification: If someone gets in a car accident and their airbag deploys, it sets off an automatic notification for an agent to reach out.
Destination Assist: Drivers can click on a map to call an agent who can help find the destination and send it to the navigation in the car. The Destination
Assist feature is only available in the US and Canada.
Call reconnect: If a vehicle disconnects from the network, the call will be picked up by the same agent so the customer has continuity of service.
Toyota Connected assisted Toyota Motor North America in transitioning its telematics platform from a third-party provider to building an in-house solution in 2019, with the service growing throughout the ensuing years. TCNA engineers knew they needed a solution that could scale in North America with more connected vehicles while maintaining high-quality experiences that often connected customers and agents in just a matter of seconds. So, they looked toward Twilio Flex.
"With Twilio Flex, we knew we could move away from an on prem solution to a flexible platform that could respond to customers' needs and innovate quickly at global scale."
Navigating call center solutions for flexibility, consolidated data and integration
Twilio offered the Drivelink team ample flexibility to adapt its platform at a rapid, global scale. When the engineering team found changes they wanted to make, their new platform was built to implement ideas quickly—within hours or days instead of weeks or months as had been the case previously.
For example, at one point, TCNA gathered feedback from agents for the need of an automated public safety answering point (PSAP) function. This would allow agents to use geolocation to call the proper first responders to help those in need wherever they were in the U.S., Canada or Mexico. With Twilio Flex, they were able to act on this agent feedback significantly quicker than they would have been able to before Flex.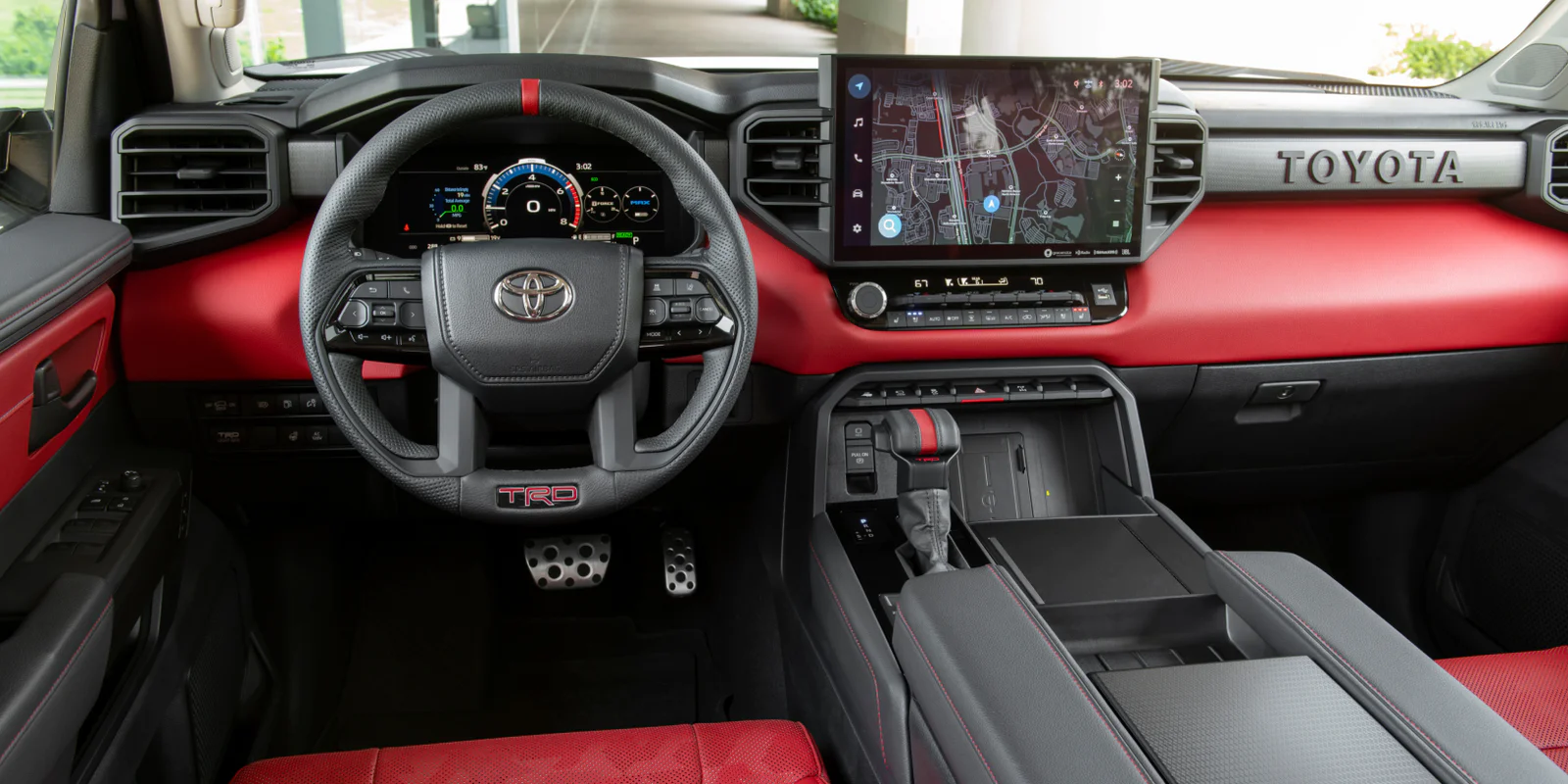 TCNA also needed a tool that offered direct access to data so that they could drive decisions quickly based on insights. Previously, if they wanted to focus on a specific set of data to improve customer experience, they'd have to go through a partner, which could take up to four weeks. And, if all the back and forth through those weeks resulted in a version of that data they didn't want, they'd have to start the process again.
The business wanted a solution that would empower them to run their own reporting. That way, they could have a holistic view into every dimension they wanted in regard to performance.
"To assist our customers to the absolute best of our abilities, we needed that immediacy and full transparency with our data and our platform," said Dan Fisher, TCNA's Call Center Operations Director.
"We wanted a tool that enabled us to very quickly respond to issues, problems, and changes in the business by looking through the data and understanding what's going on."
Lastly, TCNA needed an intuitive tool that could integrate into Salesforce CRM and data-management tools. Previously, agents didn't have an intuitive interface, nor was it integrated into TCNA's system.
"Prior to Flex, Toyota Connected agents would get the call and manage it through a soft phone that was not integrated into our Salesforce CRM platform," said Fisher. "So, the real-time use of the phone and our Salesforce application wasn't user-friendly or intuitive for the agents. Implementing Twilio Flex into our agent platform also allowed us to better centralize our communications with customers."
Working in tandem with Twilio's Professional Services team, TCNA's Service Operations and dev team were able to:
 Access world-class Flex knowledge and expertise on the build and deployment process, ensuring their solution was production-ready
Take advantage of Twilio's advisory services for guidance on optimizing their Drivelink solution
Enjoy 24/7 support from Twilio when Drivelink went live
Create the Reconnect Logic Solution for drivers to be immediately reconnected with Drivelink if the call dropped
Set up around 25 more plugins and sample codes
You have arrived: How Twilio Flex improved both agent and customer experience
This switch to Twilio Flex has empowered agents in their work, with a 13% reduction in after-call work and 18% decrease in average monthly handle time.
"There was actually an accident that happened within two minutes of launching, and we were able to successfully help that driver," said Basra.
It has also created a more seamless experience for TCNA's customers, according to Basra.
"For example, if our customer gets disconnected from a call, we can now reconnect them with the same agent," Basra said. "Our agents are now connected with a wealth of new data that helps them better meet the needs of our customers, and we're rolling out new services to make their journeys even smoother behind the wheel of Toyota and Lexus vehicles."
Twilio Flex's customization and flexibility has also helped TCNA set up new features quickly. Fisher said they've wanted to make a few modifications that would provide better insight into the true agent phone status and the ability to filter differently. In some cases, Fisher said these modifications were delivered through Twilio Flex the same day.
"The ability to get things done quickly from a technical perspective versus queuing things up for consent and waiting months is a huge change," Fisher said.
"The switch to Twilio Flex was seamless, and our automated crash notifications worked immediately."
Driving toward the future with Twilio
TCNA's engineers are excited to continue transforming how drivers interact with their vehicles. Their partnership with Twilio is key to that transformation.
"Beyond helping our customers in critical situations, we know with Twilio we are future-proofing our technology," Basra said. "That's the great partnership we have together. Twilio's flexibility ensures that TCNA can scale and adapt services to meet customer needs, if not anticipate them."
"The technology solutions we offer are imperative to our mission of elevating the drivers' experience," Basra said. "We are providing the types of services that facilitate a more meaningful relationship with our customers, and Twilio's tools enable that to happen."
Ready to get started with Twilio?