Zenyum leverages Twilio to provide exceptional customer experience
Founded by a team of dentists and tech-entrepreneurs, Zenyum knows how powerful a smile transformation can be. They launched a dental consumer brand with the mission of making Asia smile more. From invisible braces to electric toothbrushes, toothpaste, mouthwash and floss, Zenyum takes pride in its ability to make everyday oral care more enjoyable and attainable.
With a growing e-commerce presence across Asia, Zenyum also partners with local dentists in Singapore, Japan, Malaysia, Indonesia, Hong Kong, Macao, Thailand, Taiwan and Vietnam. This provides their customers with a unique experience through a combination of offline and online activities, depending on their preference and oral care needs. "We bring together the best of physical and digital dentistry through our tech and our partner dentists. We married these two options together to give our customers the best experience possible," said Dominic Ong, Head of Product for Zenyum.
Staying connected across the user journey is therefore critical. To ensure reliable communication and a personalised customer experience, Zenyum leverages Twilio's cutting-edge Customer Engagement Platform, including Twilio Programmable Messaging, Segment CDP, Twilio Flex and SendGrid Email.
Fast growth forced Zenyum to look at improving and enhancing their customer data management efforts
As Zenyum grew  across different channels, they realised the challenge with trying to safely and securely sync customer data together for a holistic view as opposed to a siloed one. Initially, Zenyum was utilising many different customer data platforms (CDPs). The challenge was, customer profiles and interactions were on multiple platforms, making it difficult to manage customer data and ultimately provide an optimal customer experience. "As the company and e-commerce businesses grew, we realised that we needed to get all of our customer data into one platform so that we could understand the customer journey, recognise our customers and even recommend other products they might be interested in," said Ong.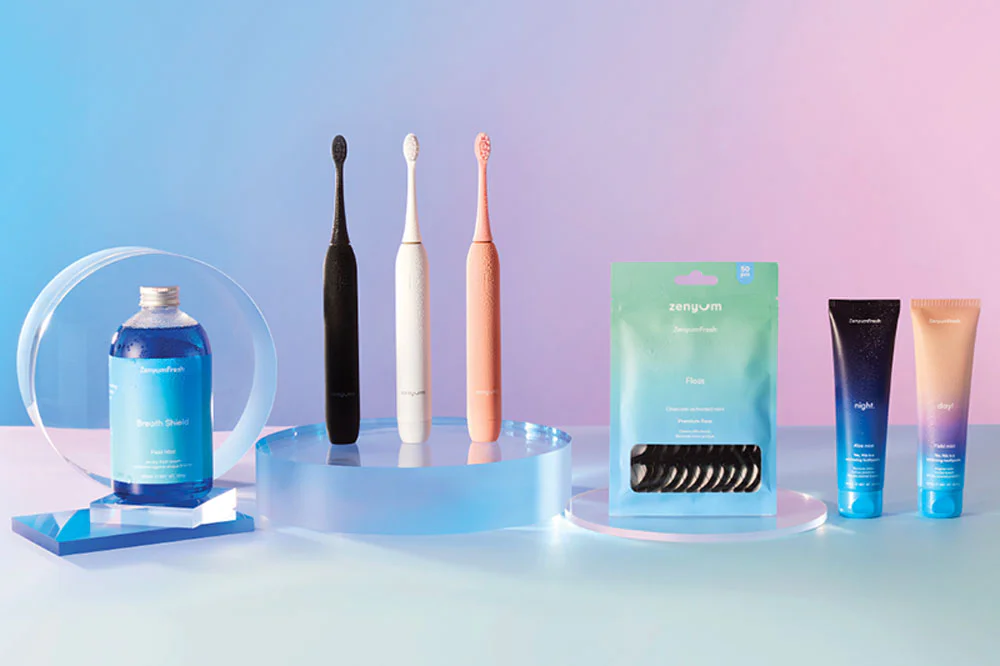 "Prior to choosing Segment, we tried another automated customer data platform that was aimed at unifying the customer data amongst our many platforms but we faced several challenges along the way," continued Ong. "As we grew, the platform didn't scale well, data unification became difficult to manage and the unique identifiers didn't work the way we needed them to, nor could the profiles be merged properly. But Twilio Segment and its Destination Action Framework were easy to implement and integrated perfectly with our other platforms, giving us streamlined access to all of the necessary information within weeks."
Zenyum was able to leverage their customer data to better serve them and saw immediate results within one week of deployment. 
Zenyum uses Twilio and Segment to further improve communication and customer experience
The company chose Twilio Programmable Messaging early on as it provided them with rapid delivery speeds at reasonable rates across Asia, robust scalability, and was easily deployed within one week. Zenyum uses Twilio Programmable Messaging to heavily involve their customers in their own treatments. For example, the company sends notifications to remind them of upcoming appointments, follow up with a dental provider, and to emphasise the importance of consistently wearing their retainer. They also leverage Twilio to issue one-time-passwords (OTPs) that serve to verify new customers and securely onboard them.    
"We recognised from day one that Twilio was critical to accommodate our customers' busy and mobile lifestyles," said Ong. "In order to make communications easy and seamless, we knew we needed to leverage technologies such as SMS messaging, email, and stronger contact center solutions, and looked to Twilio to provide viable software solutions."
With much of Zenyum's customer data managed with Segment, they focused on further improving the customer engagement experience with Twilio solutions. With easier communication delivery, Zenyum now has the ability to sufficiently handle both online and offline interactions with customers, or with dental partners who are connected to those customers. 
Zenyum sees immediate impact to business during expansion with Twilio Flex
Another challenge arose when Zenyum began to expand in different regions. In one market, Zenyum's customer service team faced a phone number problem stemming from one of their original providers. This meant current and prospective customers received calls as anonymous and weren't answering their phones. To solve this issue quickly, they chose Twilio Flex as their contact center platform and were quickly up and running in one week. With Twilio Flex, Zenyum is now able to provide the customer service team the ability to make calls with correctly showing phone numbers and ultimately grow the business in the region. 

Harnessing Twilio's solutions enable Zenyum to personalise the whole customer experience
Having more streamlined insight into their purchasing journey gives Zenyum the ability to build a long-term engagement journey and personalise each step of that journey from sales, to marketing to support. Historically, this data was scattered and could only be stitched together through a tedious and manual process. But with Twilio Segment, a customer's e-commerce history on Zenyum's website can now be added to a customer profile in order to provide a more tailored experience such as recommending products related to their interests and needs. For instance, it can remind them to replenish their supply of toothpaste or floss, or let them know it's time to change their toothbrush head. 
In addition, Zenyum uses Segment CDP to help track the progress of their customers' treatment for dental aligners.
"I've known about Twilio for many years, as they have a strong reputation in the tech industry in Asia, but I had also specifically learned about Segment through various connections who touted the strengths and benefits of the product," continued Ong. "Having it as a part of the Twilio portfolio meant it would make Segment easier to integrate with the other Twilio solutions we were using, as well as offer synergies across our other customer engagement efforts." 
As Zenyum continues to grow and capture more customers who take interest in their oral health, the company's data and data potential also grows. Capturing first party data is important more than ever as it is an opportunity to acquire new customers and generate additional revenue. This alone was a significant factor that led them to investing in more resources around data and implementing a CDP like Segment from Twilio. It is also critical for Zenyum to secure and hold onto this data, especially as the Internet moves toward a cookie-less world in 2024. 
Twilio's Customer Engagement Platform, powered by Twilio Segment, enables Zenyum to truly engage with customers at every touchpoint and remove friction from different aspects of dental care processes. As Ong puts it:
"Twilio's products allow us to build a bridge to communicate with our customers more efficiently. We are excited to see what more we can do with Twilio and how we can continue using our customer data to expand, improve and impact our business."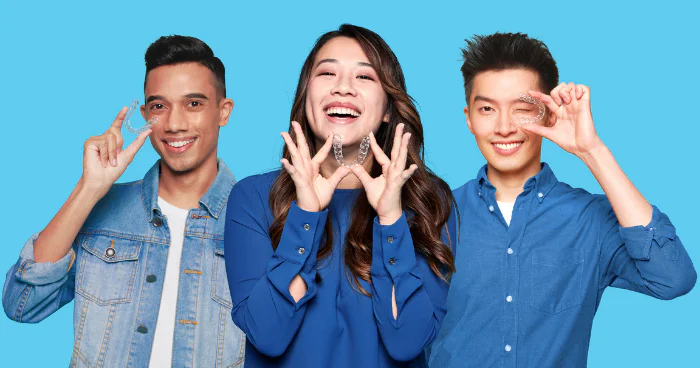 Ready to get started with Twilio?