How Rofim connects health providers to battle rare diseases using Twilio
It takes an average of 36 months for a patient suffering from a rare or complex disease to receive a diagnosis. Rofim, a telemedicine startup based in France, is aiming to halve that time and improve care for patients throughout the world. With an integrated suite of video, voice, email, and SMS communication tools, Rofim's platform provides multiple ways for specialists to connect with each other and compare notes on difficult cases.
"Our intent is to give any patient in the world equal access to healthcare, including rare diseases and oncology," said Emilie Mercadal, CEO and co-founder of Rofim.
The platform allows clinicians to expand their social networks, enabling them to search for peers by area of practice or location. Within Rofim's platform, providers can consult with each other on specific cases one-to-one or in small groups, instantly sharing imaging and diagnostic test results. Dozens of clinicians can connect at once to actively participate in video conferencing or join webinars to share general knowledge or medical breakthroughs.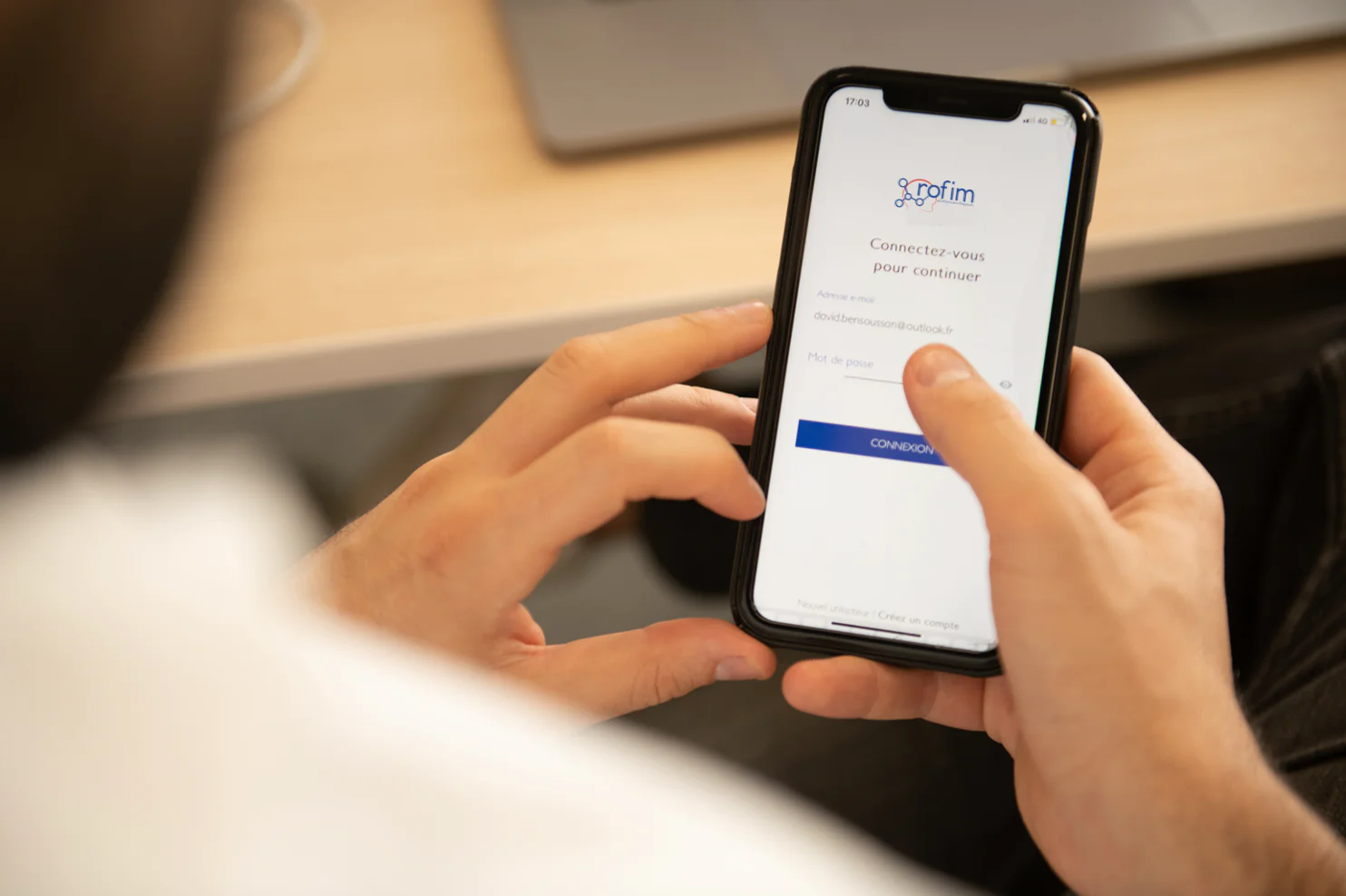 The platform also serves as a growing, searchable knowledge base of video content created by experts accessible to both researchers and patients. "It's a rare collaborative platform," said Rofim founder—and vascular surgeon—David Bensoussan.
Autonomous patients can use the platform for teleconsultation and patients based in medical centers can be assisted by paramedical to be seen by their specialists. Clinicians can use it on a freemium model, in which they can attend meeting to present a specific case to a larger community where they have beforehand been invited . Physicians can access to learning resources, create private groups to exchange between fellows, seek for second expertise. Most clients are hospitals or clinics who provide access to the platform as a service for their clinicians.
Built-in security and compliance
Rofim used Twilio APIs as the basis of all the platform's core functionalities: teleconsultations, webinars, MDM, and SMS alerts and notifications.
Of course, the effort to diagnose rare diseases and share treatment strategies for complex cases requires clinicians to exchange sensitive medical data. Rofim needed a video platform that would satisfy ISO 27000 information security standards to keep the handling of health data in compliance with French and European Union regulations. For this startup's small team of founders—who were already wearing many hats—Twilio not only solved compliance concerns, but also provided security, scalability, and ease of use.
"The first thing we wanted to do was secure the entrance to the platform, so this was embedded from the start with Twilio," Emilie said. Twilio's Programmable SMS supports sending text messages across borders, too, handling the backend complexities of international messaging. It's a key feature because international collaboration is vital to Rofim's mission of helping close the diagnostic gap for difficult medical cases wherever they occur.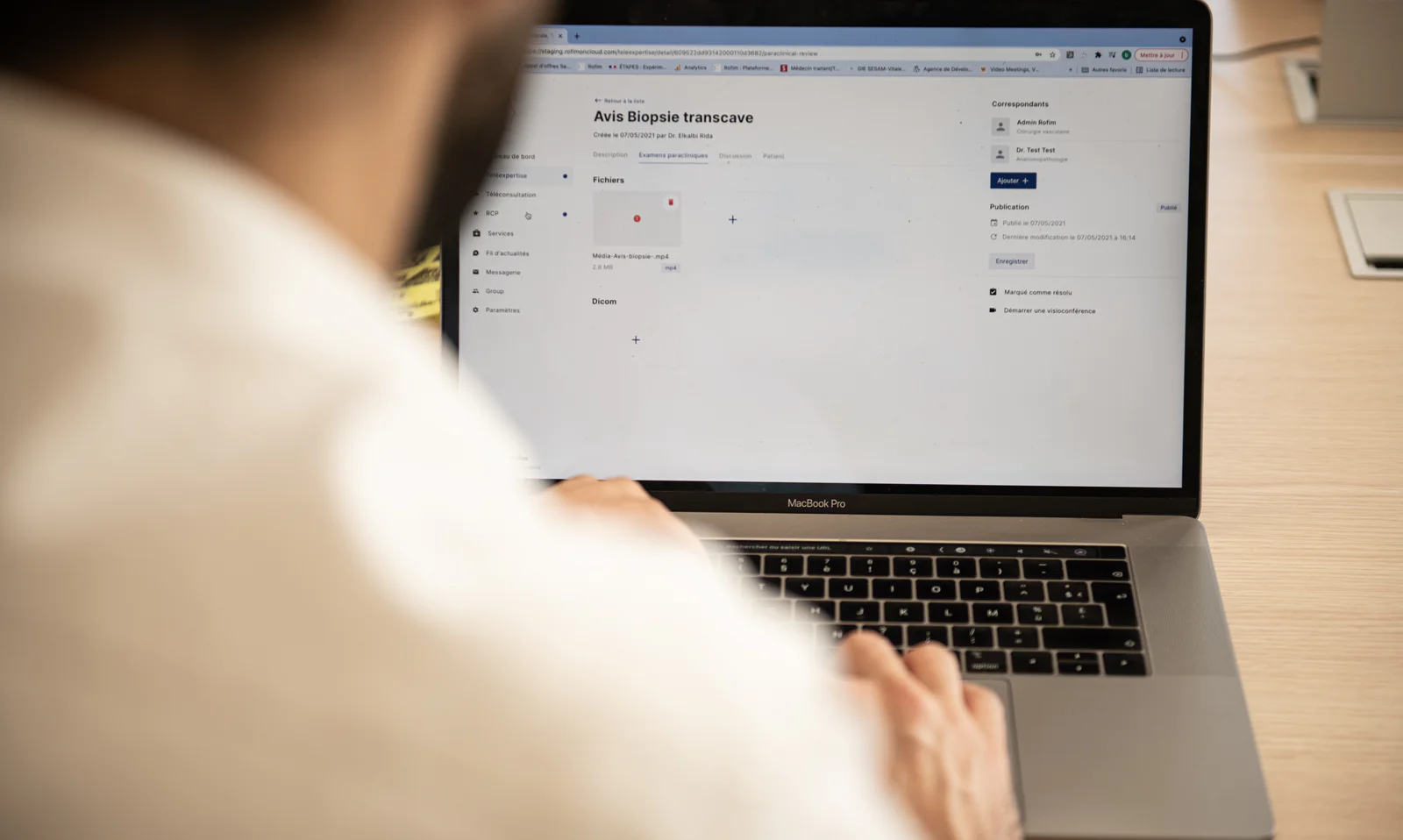 "Video is really important for us," Emilie said, explaining a feature called "tele-expertise." On the platform, clinicians can share case information asynchronously, attaching static or video imaging along with notes and links. Rofim's use of Twilio video also enables clinicians to frictionlessly launch a video connection and consult in real time via embedded video chat to discuss a case.
Within the platform, users can choose from a menu of upcoming online meetings and webinars to attend based on their specialties and areas of interest. There are around 150 of these live MDM meetings each month, each hosting up to 50 people at once.
Although clinician-to-clinician collaboration was the platform's initial aim, Rofim used Twilio Programmable Video to add telemedicine patient consultation capability in response to customer demand. Now there are as many as 5,000 teleconsultations held one-to-one between patients and clinicians each month.
Rofim uses one-way SMS alerts to send text messages with one-time passcodes, teleconsultation visit reminders, and alerts for upcoming events that users have registered for. Clinicians can also configure their settings to receive text alerts when they are solicited for a case, or when a meeting is about to start or about a resolution's case.
"The first thing we wanted to do was secure the entrance to the platform, so this was embedded from the start with Twilio."
Plans to expand
In the near term, Rofim plans to spread geographically beyond the 25 countries in which it already has a presence, including to North Africa. On the technical side, Bensoussan said they are planning to add a more robust webinar-building component since clinicians are currently using MDM to create webinars.
Bensoussan is also looking into using Twilio Group Rooms or P2P Rooms to build out a therapeutic education component. This would enable doctors to hold informational sessions for small groups of patients on specific disease management topics.
Patients at the heart
"We are a software company, and patients are at the heart of everything we are doing," Emilie said. "We always remind our developers that we are working with patients and healthcare data, and so we have to be completely operable all the time."
The company is mostly made up of developers who use agile methodology and two-week sprints. Bensoussan adds that the responsive relationship with Twilio has been very helpful.
"The developers haven't needed much technical support from Twilio, but when there have been questions, our account executive has always gotten us answers right away," he said.
Ready to get started with Twilio?