"We are all patients"—How Luma Health improves patient care by empowering providers
Luma Health was founded on the principle that everyone deserves access to great health care, and patients should be able to easily connect with their providers in a mobile-first, modern way.
While the company's bottom line relies on helping clinics and providers grow their revenue, the downstream requirements of that hinge on excellent patient care. And excellent patient care hinges on quality communication and patient engagement throughout the entire patient journey.
To that end, Luma Health provides clinics with a customizable suite of tools that help them provide better care, whether through appointment reminders, waitlist options, easier billing practices, post-appointment feedback gathering, two-way texting, AI-powered chatbots, and much more.
Before COVID-19, Luma Health's end-to-end offering focused on patient communication and engagement. The pandemic spurred the company to expand to the actual delivery of care via telehealth—and for nearly everything, they rely on Twilio to power it all.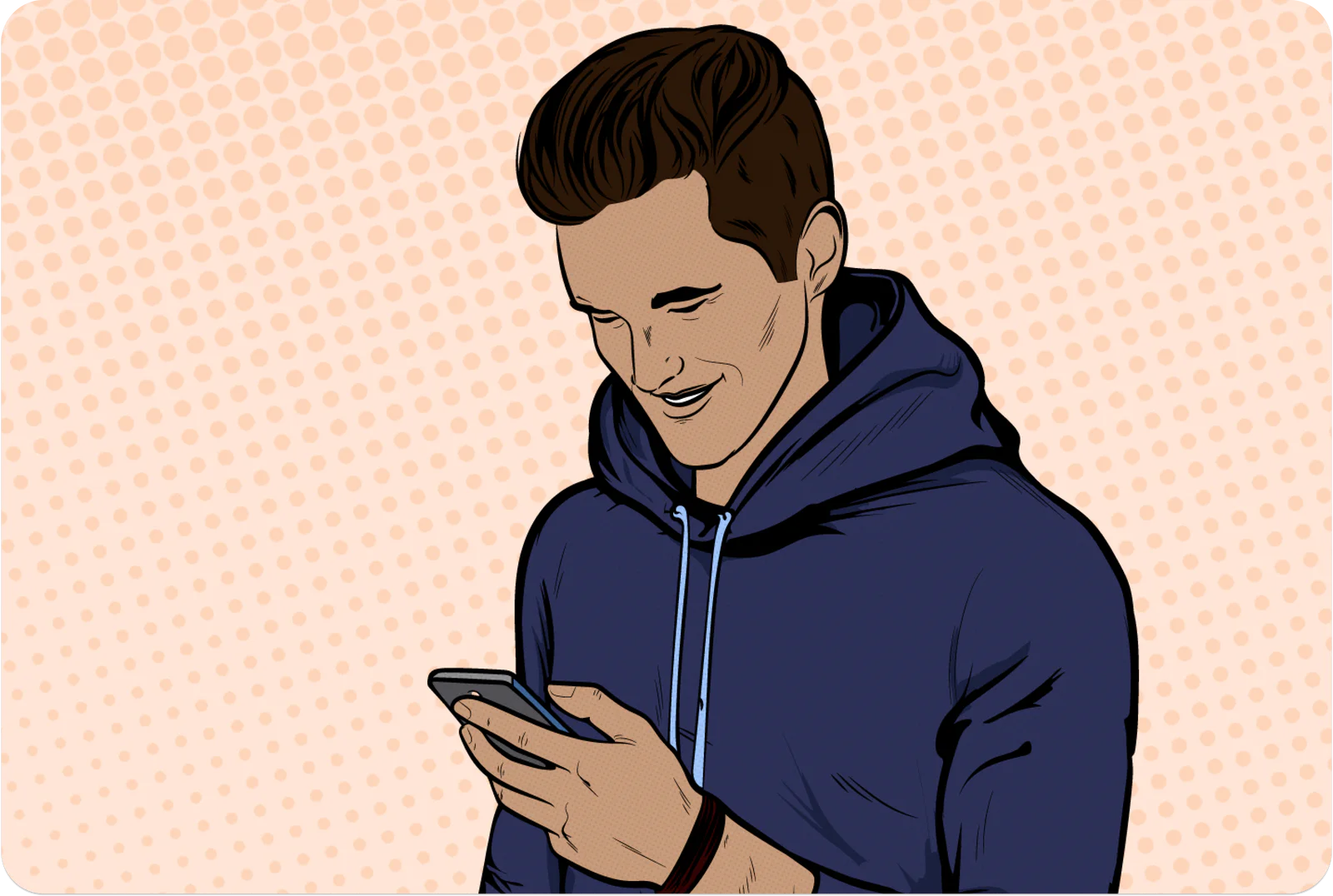 A whole-journey solution
The company's powerful engagement engine makes accessing care simpler for patients, and more flexible for clinics and health systems. The health care journey is lifelong and complex, but Luma Health aims to improve access and communication every step of the way.
"Our goal is to help patients connect along the entire care pathway, to go from the point of needing care to getting scheduled, knowing what needs to happen when they arrive, what to do when they've been discharged, and ensuring they have everything needed for follow-up," explained VP Engineering Marcelo Oliviera.
Luma Health's offerings to specialty clinics, community health centers, and health systems include scheduling and rescheduling tools, communication tools for two-way texting across a range of platforms, natural language processing for automated appointment changes, waitlisting options, and more, to enable complete coverage along every step of a patient's journey.
Mobile patient intake and feedback gathering helps providers streamline operations, and Luma Health provides data on utilization and capacity to help providers identify best practices and areas for improvement.
"All the communication channels we offer are powered by Twilio," Oliviera said. From video to voice, text messaging to email, WhatsApp to Lookup; Twilio is the backbone across it all.
"We made a bet on Twilio as our long-term technology partner, and we've quite literally never had a single issue."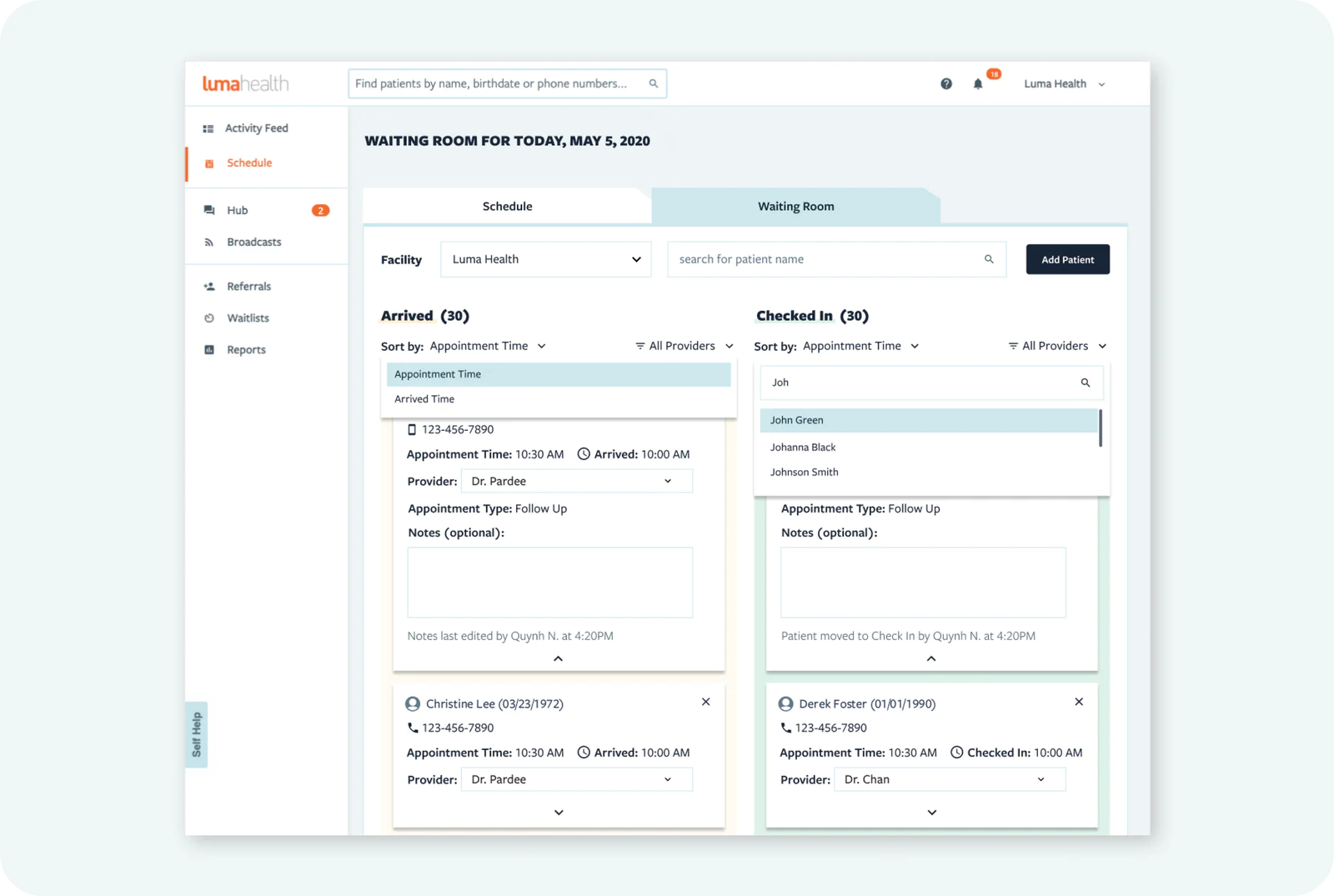 How COVID-19 became an opportunity to improve
The flow starts with Lookup, to understand what channels a patient can communicate on. From there patients receive a variety of communications across their preferred channels, including SMS, voice, email, and soon WhatsApp, that enable them to book appointments, receive appointment confirmations, prepare for appointments, receive reminders, and so on, until it's time for the actual appointment.
Prior to COVID-19, the natural next step was, the patient shows up at the office, prepared and having pre-filled out any necessary paperwork.
But COVID-19 changed all that, and in response, Luma Health quickly implemented telehealth functionality powered by Twilio Programmable Video.
"In a matter of days, we were able to identify the opportunity, match our use case to our platform and settings, and come up with a fast solution using Twilio video for telehealth," Oliviera said.
The HIPAA-compliant solution was rolled out in a matter of weeks, enabling patients and providers to connect without putting each other at risk during the pandemic.
To further tackle the myriad challenges brought about by the novel coronavirus, Luma Health also quickly developed—using Twilio products—a zero-contact waiting room solution that helps minimize in-person interactions at a physical clinic location.
Clinics are able to manage incoming patients and communicate with them directly, via their channel of preference, regarding the correct time and manner of entering the office, which minimizes physical patient engagement, Oliviera said.
Throughout Luma Health's entire evolution, Twilio has been the natural partner, he added.
"We made a bet on Twilio as our long-term technology partner," he said. "And we've quite literally never had a single issue."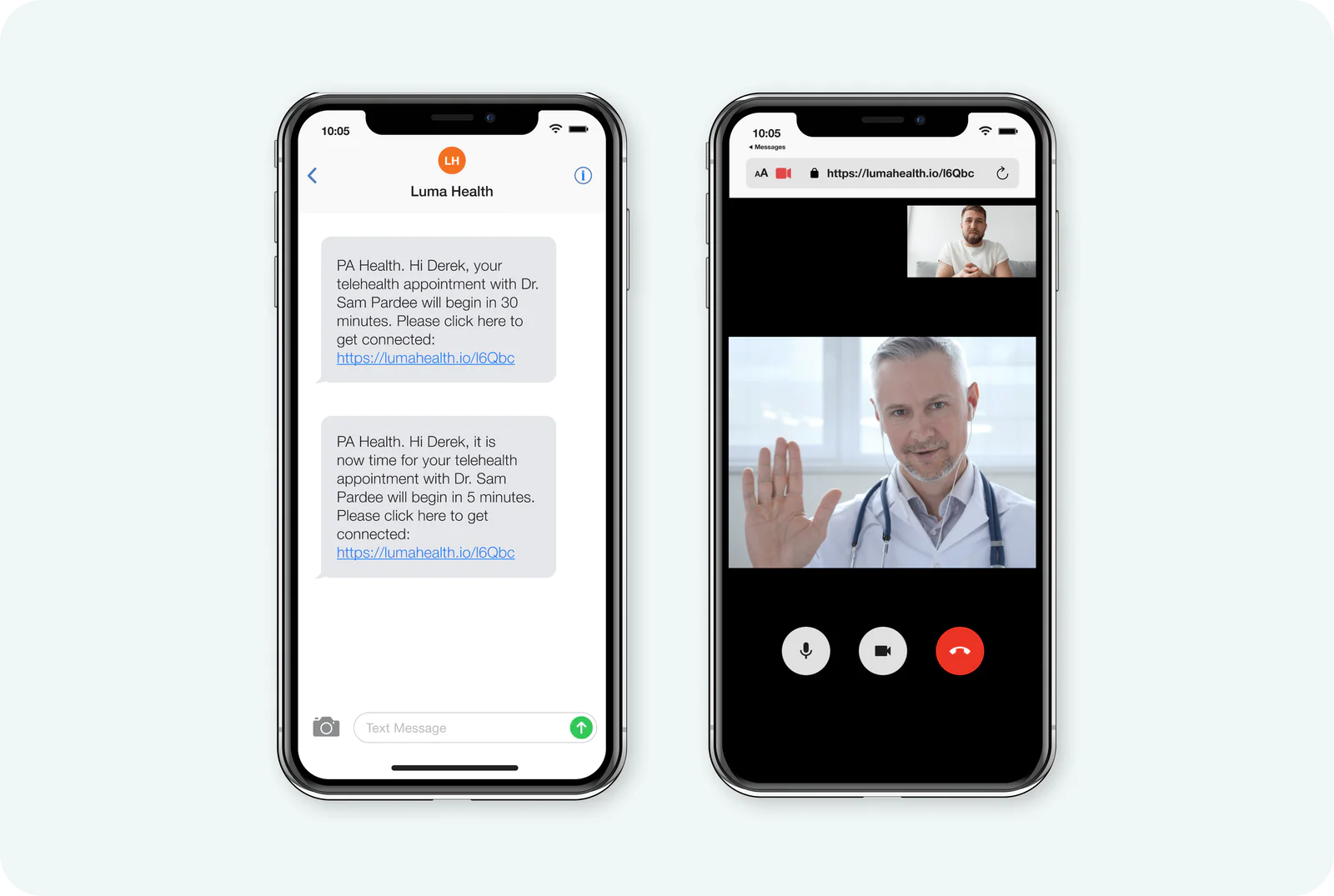 Creating better patient outcomes through provider support
Throughout it all, pre-COVID, amid the pandemic, and beyond, Luma Health's team is staying focused on what matters: patient care.
To do that, Luma Health relies on Twilio, Oliviera said.
"We cannot compromise on being reliable. These are sensitive, sometimes life-threatening situations, and with communication being the core of what we do, we cannot compromise on it," he said. "We have never had a reliability issue with Twilio, and I think that speaks to the nature of its scalability and reflects on every single product we've worked with Twilio on so far."
While the company's bottom line might rely on helping providers drive revenue, the big-picture implications of such a responsibility are why our team keeps working on better solutions every single day, he added.
"When patients aren't able to get care, during a pandemic or otherwise, it's our moral imperative to step in and make that possible. Loss of revenue happens because patients aren't showing up, and patients not showing up is bad for health care," he said. "So we help providers, but in so doing, we help our real customer: the patient."
Ready to get started with Twilio?