How Twilio Flex and CloudWave helped Electrolux achieve a 30% reduction in telco costs and drive customer engagement
Last year's global pandemic was a challenging time. Mandated lockdowns to help contain the spread of a contagious virus had rippling effects across all industries. Businesses had to pivot quickly to ensure they could maintain strong customer engagement and keep their operations going. This meant activating business continuity plans and implementing remote work set-ups, as well as finding new and creative ways to personalise their interactions with customers. The goal was to build confidence and service the customer first, so every piece of communications from that point became most critical.
Electrolux, a global leader in home and kitchen appliances that sells more than 60 million household and professional products in more than 150 markets every year, experienced this first-hand in March of last year. While they already had digital transformation plans in place, servicing the customer first became the most immediate priority overnight. However, Electrolux's contact centers were not cloud or Internet-based and therefore not capable of supporting remote work. So they turned to Twilio in order to quickly develop a solution that would allow them to keep their contact centers "open." By leveraging Twilio Flex, a programmable contact center platform, Electrolux was able to get its contact centres in Thailand, Vietnam, Malaysia and New Zealand up and running within a few days. Australia was also able to be rolled out within weeks.
A Twilio and CloudWave solution to navigate coronavirus challenges
Electrolux was looking for a partner that understood their vision for the future and could help them find the appropriate solution to simplify communication functions between clients to ensure fast and efficient engagement with customers at every interaction. Cloudwave stood out as a partner that could integrate solutions from best-of-breed vendors and deliver a bespoke offering to ensure all of Electrolux's specific needs were met. Cloudwave suggested Electrolux implement the Twilio Flex contact center platform, a cloud-based solution to help drive customer engagement across all of a company's digital channels, and ensured Electrolux could pivot quickly and remain agile in the midst of a challenging period. Twilio Flex also gave Electrolux the ability to integrate other features into their contact center solution and transition from a traditional, on-premise contact centre to a cloud contact centre with zero downtime.
While Electrolux had considered out-of-the-box solutions in the past, they found that it would not give them the competitive advantage that they got with Twilio Flex. With the ability to build on top of Twilio's APIs, Electrolux was able to develop a customised communications solution that was aligned with their consumers' expectation for a great customer service experience. For example, Electrolux worked with Twilio to build a solution that enables agents to send information via SMS to a consumer while remaining engaged with them on the phone and addressing all of their inquiries more efficiently. This translates to a better customer experience for both the consumer and agent.
Twilio Flex also allowed Electrolux to gain another competitive advantage that further contributed to their steadfast strength. Before Flex, Electrolux contact center agents were working with multiple and disparate systems. However, once they transitioned to Twilio's solution, they were able to integrate their customer data platform with their communications platform providing them with a more streamlined view of the various systems. This meant that agents could now quickly access all the necessary and relevant customer information from one single dashboard versus having to switch between screens or other user-interfaces.
The solution achieved a 99.9% uptime for Electrolux's contact centre and established a solid foundation to enable future channels across the region.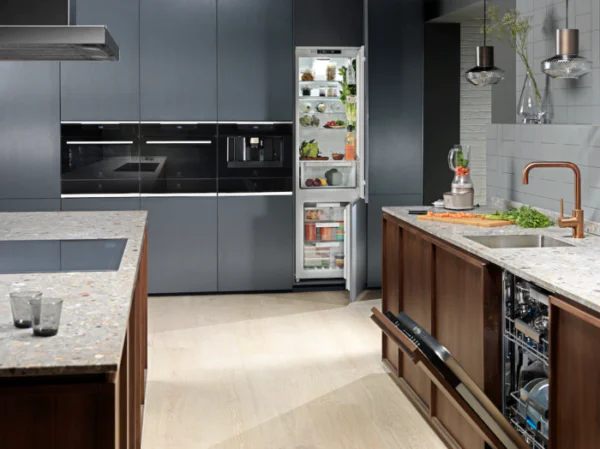 "The best part was that it was a seamless transition for our consumers and it only took a few of us to achieve this. Once we acquired phone numbers from Twilio, we were able to train the agents and equip them to take calls from home. It was just as seamless for our agents."
CloudWave delivers bespoke offerings
As one of the first partners in APAC to be part of the Twilio BUILD program, Cloudwave had 10 certified Twilio engineers who tailored a solution including advanced contact centre features specifically for Electrolux. A key differentiator that set Twilio apart from other vendors was the ability to use the power of the Twilio Supernetwork, a single telco overlay across the whole region – including countries like Indonesia, Vietnam and Thailand. The rollout was managed as a phased approach, starting with 80 agents in Australia, followed by an additional 7 countries and 300 agents in APAC.
"We have enjoyed a true partnership with Cloudwave. They have led us through our innovation journey, implementing a business continuity plan tailored to our specific needs. We have now successfully implemented agents in Indonesia, Australia, Singapore, Vietnam, and Malaysia – all during the pandemic." Shane Rose, senior manager for IT sales and ownership solutions for Asia Pacific and Middle East Africa.
Once the implementation was complete, there was a focus on change management. Agents and managers needed to be trained on the new interfaces, reporting and management tools. This process was made simple by implementing the standardised Twilio platform across the region and leveraging tools like language packages.
"We could not have accomplished these outcomes by buying a product off the shelf. Cloudwave built us a cloud contact centre solution that achieved every goal we set. They understood the complexities of the APAC market, and matched our requirements to the best possible solution for us."
Looking forward
To continue building on their success in customer engagement, Electrolux is exploring the use of AI as a potential new communications channel for consumers who prefer the self-service route. If implemented, this would help lift some of the burden off the contact centers. They also plan to leverage their capabilities to enable channels such as WhatsApp, Facebook Messenger, and LINE in order to allow real-time language translation for easier communications between agents and consumers.
A recent survey conducted by Twilio showed that over 90% of companies expect to increase or maintain their investment in customer engagement post pandemic, and Electrolux is no different. The company has realised numerous benefits of this investment, including the ability for the contact center to service 20-30% more calls and conduct better quality conversations while resolving customers' inquiries in less time. This also led to a higher satisfaction rate for the agents as well. Moving forward, they plan to rapidly deploy the Twilio Flex platform to other countries in the Asia Pacific and Middle East Africa region.
Ready to get started with Twilio?