Fewer missed appointments for small businesses with SMS
If you're fed up of playing 'email tennis' when setting up a meeting with someone, YouCanBook.me feels your pain. Its booking software integrates with Google Calendar, allowing users to create a personalized scheduling page. People can then book slots directly online—without the irritating back-and-forth of emails and phone calls. With Twilio SMS notifications, YCB.me helps reduce costly appointment no-shows.
Taking the pain out of scheduling meetings
Even in a world full of calendar apps and productivity software, scheduling a meeting can be a laborious process. Whether you're a freelancer, CEO, or university lecturer, this can mean lots of wasted time.
With YCB.me, a user gets a personalized scheduling page, connected to their Google Calendar. A person chooses an available time slot, which goes straight into the YCB.me user's calendar.
While this makes booking meetings and calls user-friendly, it doesn't solve the problem of missed appointments.
"For small businesses in particular, no-shows and late cancellations can be very costly," said YCB.me's product advisor Alice Smith. "We needed a reliable way to remind people."
Smith points to research suggesting that 95% of people look at text messages within 15 minutes of receiving them, while emails go unseen for much longer.
"If you're out and about and don't have Wi-Fi access, you can still get an SMS," said Smith. "We're also very conscious of not burying people under tons of email—that's against the whole ethos of the product!"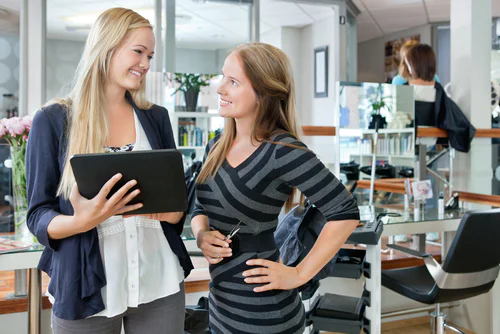 A clean integration
YCB.me's first SMS provider proved relatively costly and unreliable. After hearing about Twilio at a developer conference, it decided to try a new approach.
"Twilio was really easy to integrate into our system," said Smith. "Customers found it very simple to interact with, and it was very clean code-wise."
YCB.me now offers optional SMS confirmation and reminder notifications. Users can purchase SMS 'credits,' with discounts for larger credit bundles. Each time a message is sent, it costs 1 credit.
Users have a lot of flexibility. They can edit the message field, and decide at what point to send a reminder SMS. A customer who receives a reminder SMS can reply directly to the message. The Twilio API allows the system to log each SMS so that users can see who has received a message and when.
"With Twilio, YouCanBook.Me customers save 50% on SMS fees."
Banish no-shows
YCB.me now handles around 400,000 bookings per month, with customers ranging from freelancers to Fortune 500 companies and from hairdressing salons to college professors.
Since using Twilio, YCB.me has seen an increase in the number of confirmed SMS deliveries. Twilio also allowed YCB.me to extend the length of a single message to 160 characters. Previously, users would have to pay for 2 or 3 messages. In effect, this meant YCB.me could cut SMS costs to its customers by 50%.
The YCB.me team plans to include other calendar software in future, such as Yahoo! and iCloud Calendar. And Twilio will continue to help the company in its quest to banish booking no-shows forever.
Ready to get started with Twilio?