Agility in government: How Pittsburgh's 311 service went remote in less than a week with Twilio
In normal times, 311 offers a fast, easy, accurate way for individuals to report a non-emergency problem or get information about what's happening in their municipality.
In the time of COVID-19, though, 311 has proven even more critical.
In countless cities and towns across the world, coronavirus has led to two problems for the municipal servants tasked with running 311: the need to quickly enable operators to continue essential work while social distancing; and the ability to respond to increased demand.
For the city of Pittsburgh and the roughly 2.36 million individuals living in the metro area, Twilio enabled city leaders to quickly and easily adapt to the challenges COVID-19 presented.
One business week to a solution
When city services change, 311 usage spikes. Updates in the garbage pick-up schedule? More calls. Delays in tax filing deadlines? More calls.
Coronavirus has changed life immeasurably, practically overnight, and Pittsburgh's leaders saw 311 usage spike accordingly. Calls were coming fast and furious, and showed no signs of stopping.
At the same time, the city needed a way to ensure its dozen 311 operators and seven IT support professionals were able to continue their crucial work while not putting themselves or others at risk by going into their legacy, on-premise call center every day.
They turned to Twilio Flex for a solution, and within four days, were up and running.
"I've never seen anything like it," said Santiago Garces, director of innovation and performance and CIO for the city of Pittsburgh. "Normally implementing something like this would take six months, at least."
Garces and James O'Toole, a senior data engineer with the city, quickly ID'ed Twilio thanks to O'Toole's previous experience working with Twilio SendGrid.
They contacted Twilio, built a Flex cloud contact center prototype, tested it, and rolled it out live within a week, enabling operators to continue to take 311 calls—which were and continue to come in at a much higher volume—from the safety of their own homes, using a laptop.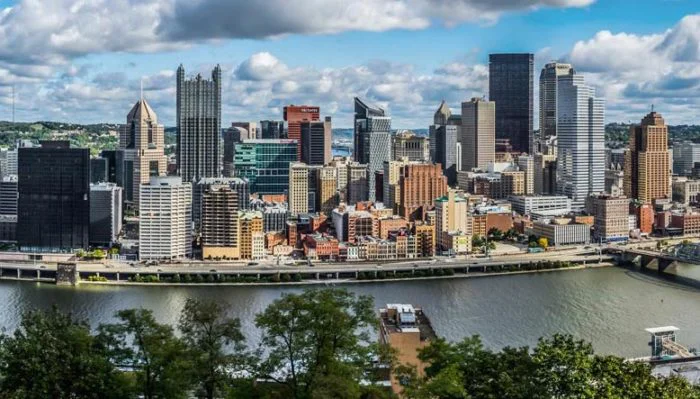 "We got lucky that we were able to identify a great partner in Twilio, and we were able to move exceptionally fast," Garces said. "The change has been incredibly positive."
For 311 operators, the change was as impactful as it was simple. The city had trimmed its support staff due to some individuals being more at risk, but Twilio Flex gave all operators—even the more at risk ones— the ability to handle the increased volume far more efficiently.
So efficiently, in fact, that some operators thought the system had broken.
"When we implemented Twilio, it was funny because it was the first time in a few weeks that we were able to have everyone working again, and able to take calls and handle them at the same time," Garces said. "So the volume was spread across more people and some were disconcerted that we suddenly weren't getting as many calls. Well, they were getting the same amount of calls, it's just that we had more people able to take those calls at an increased capability and capacity."
"We got lucky that we were able to identify a great partner in Twilio, and we were able to move exceptionally fast. The change has been incredibly positive."
The system has proven far more efficient already, Garces said, thanks to a new interactive voice response (IVR) functionality that has enabled operators to better triage calls. That means callers spend less time waiting and the system has far fewer abandoned calls.
O'Toole said the 311 team is excited to try out some additional capabilities, like programmable messaging and chat, now that their new Flex solution is up and running smoothly.
"We've only explored a small percentage of the opportunities," he said. "Now that we've gotten over this initial hurdle, we can breathe a bit and be more forward-thinking about what we can do now that we couldn't do before."
For O'Toole, it was rewarding to be able to respond to a challenge so quickly, and with a solution that will prove valuable now and far into the future, he said.
"There's a stereotype that government moves slowly, which obviously there can be truth to, but we need to manage taxpayer money as carefully and responsibly as we can," he said. "This was a moment in which we were forced to move fast, and I think we nonetheless remained good stewards for our residents. It was a great chance to show we can be agile when a crisis hits."
Ready to get started with Twilio?