Talk5 enhances workplace safety and prevents incidents with Twilio
Imagine this: You're a construction worker working high up on a steel beam on a large project. Suddenly, you notice a problem with one of the bolts holding your beam in place. If this bolt fails, it could end your and your coworkers' lives.
This scenario highlights the importance of workers understanding health and safety guidelines in high-risk environments.
That's why Australia-based Talk5 helps businesses become more safety-conscious, compliant, and inclusive with its patented voice-activated workflow tool with a built-in language translator. The Company improves team communication and safety by mitigating risks and removing complacency, regardless of language or literacy level.
The idea was conceived in 2018 when Talk5 CEO and founder George Bancs was heading a motorway remediation project in Sydney as a construction company director.
Because of the high-risk nature of the work environment, Bancs used a "take 5 safety checklist" to identify health and safety hazards on a site before work begins. Shortly after, he discovered that some workers could not complete the checklist accurately due to dyslexia or literacy issues and lack of training.
Determined to prevent workplace incidents and save lives, Bancs developed an app that can capture audits, checklists, surveys, and inspection information faster and more accurately.
"So, we have a product where users can complete a checklist via audio. We can start the process by sending out notifications, but how do we make it so that the Talk5 app is not the only initiation of the audit or the check upon the user? We started researching different platforms and found that Twilio might be a suitable product," said Bancs.
"Twilio's support and startup teams are very helpful. They have been instrumental in the growth of our technology. Using Twilio's communication system, we built and patented our Auto Safety-Call feature."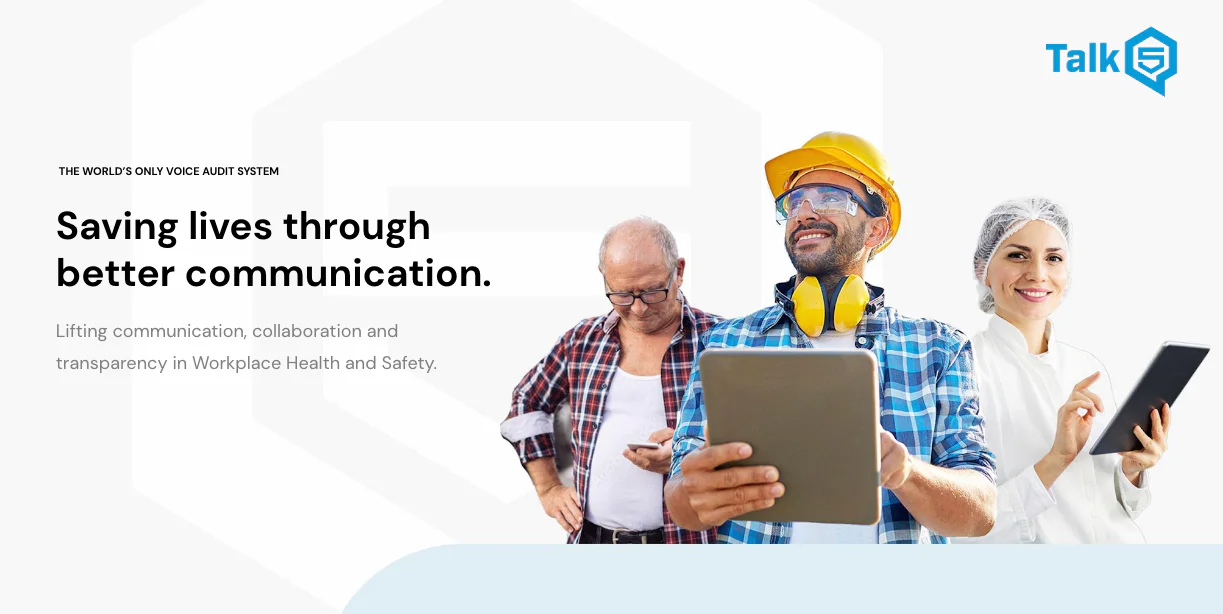 Improving workplace safety communications
Talk 5 began developing their platform with a talk and text feature, using Twilio's WhatsApp API for users' messages and calls.
The company then developed and patented a new Auto Safety-Call feature to minimise communication gaps and make safety checks faster. For this feature, Talk5 is using Twilio's Programmable API so that their customers can reach their field workers simultaneously.
"We acknowledge that Twilio is the premier platform for calls due to its exceptional quality. Twilio's onboarding and technical support during the Auto Safety-Call setup was outstanding. Using the Twilio platform, we developed a great solution for conducting Safety-Calls in over 50 languages, allowing users to complete their audits on the go."
With the Auto Safety-Call feature, calls can be set at certain intervals and are made to on-site workers and drivers in transport or the GIG economy who are asked questions about health and individual safety, workers are then guided through the call with Talk5 AI-powered Smart Answers.
All answers are then captured via Twilio, which initiates the calls and enables back-and-forth communication with the Talk5 platform. Talk5 then stores the data and presents it to organisations so that they can analyse the data and find solutions or make improvements based on their findings.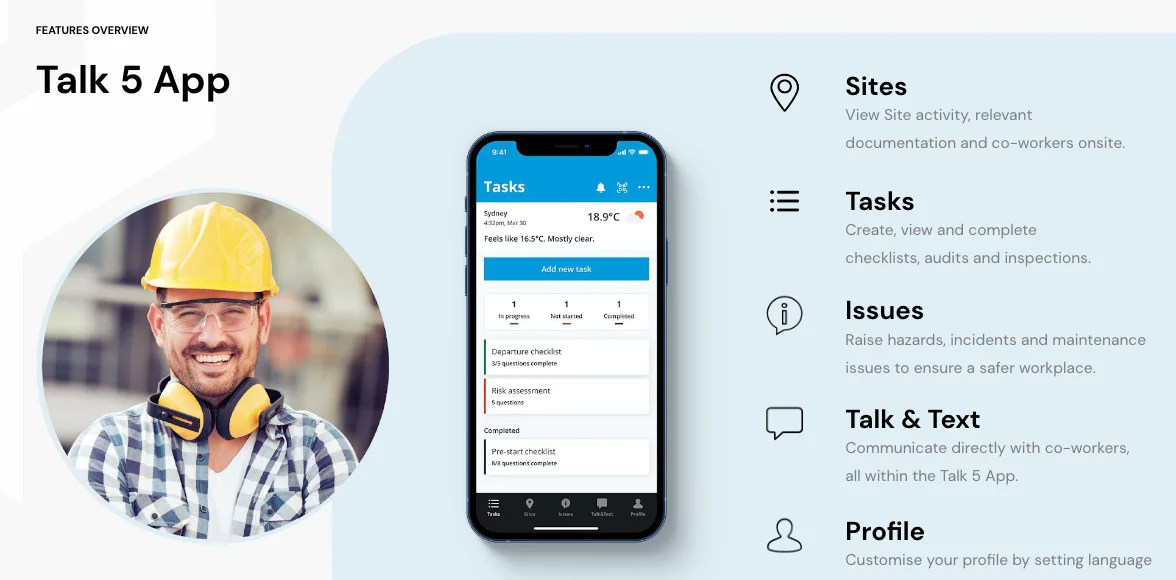 Partnering with global organisations to keep workplaces safe
Recognising that workplace health and safety is a top priority, several organisations in and outside Australia have reached out to Talk5 to develop safety solutions. Among them are an organisation conducting mining operations in Zimbabwe, workforces from the Solomon Islands, and the New South Wales Government.
Talk5 also aims to expand in the Middle East, as the region holds large-scale operations in construction and logistics—industries with high occupational health and safety risks. With this goal in mind, the Talk5 team is optimistic about the company's direction, with Twilio supporting its growth.
"We want to grow our partnership with Twilio. We know that Twilio is the underlying platform for many large organisations globally. The way it was developed for these organisations—we believe we can also get it right with Twilio for Talk5," Bancs said.
Find out more about Talk5 at https://talk5.app
Ready to get started with Twilio?