Vidpresso engages users with in-browser, live-streaming video
When the BuzzFeed, the NBATV, and Burger King stream media live on their social networks, they rely on Vidpresso's cloud-based streaming media solution to deliver the best possible user experience. And when these companies engage their end users by incorporating video within these streams, its quality has to be perfect or they'll lose their audience quickly. To ensure superior broadcast video display–and enable multi-party video conversations from any device and any location for their customers–Vidpresso integrated Twilio Programmable Video within its cloud-based solution.
Top-notch video right from the browser
Global brands are investing heavily in social media to make instant connections with their customers. To increase engagement on social networks like Facebook, Periscope, Twitch, and YouTube, many are turning to Vidpresso, a leader in streaming media, for a dynamic way to produce and share high-quality interactive video experiences with their users.
Vidpresso's cloud-based live streaming media solution allows brands to interact with their live-stream audience via TV quality content from multiple locations, simultaneously. It also empowers broadcasters and end-users to screen-share, upload video and audio from any mobile device.
"When your customers are great brands like NBC, BuzzFeed, Reuters, BMW, and NASDAQ, quality matters," said Vidpresso founder, Randall Bennett. "They look to us to deliver a quality product that will match the integrity of their brand."
Brands of this caliber turn to Vidpresso to stream live video for major sporting events, new product announcements, and breaking broadcast news like live election results, allowing them to engage with millions of users instantaneously. Anything can happen during a live broadcast, so to make sure that their customers—and, subsequently, their end-users—have a great experience it is critical for Vidpresso to guarantee flawless video delivery and display.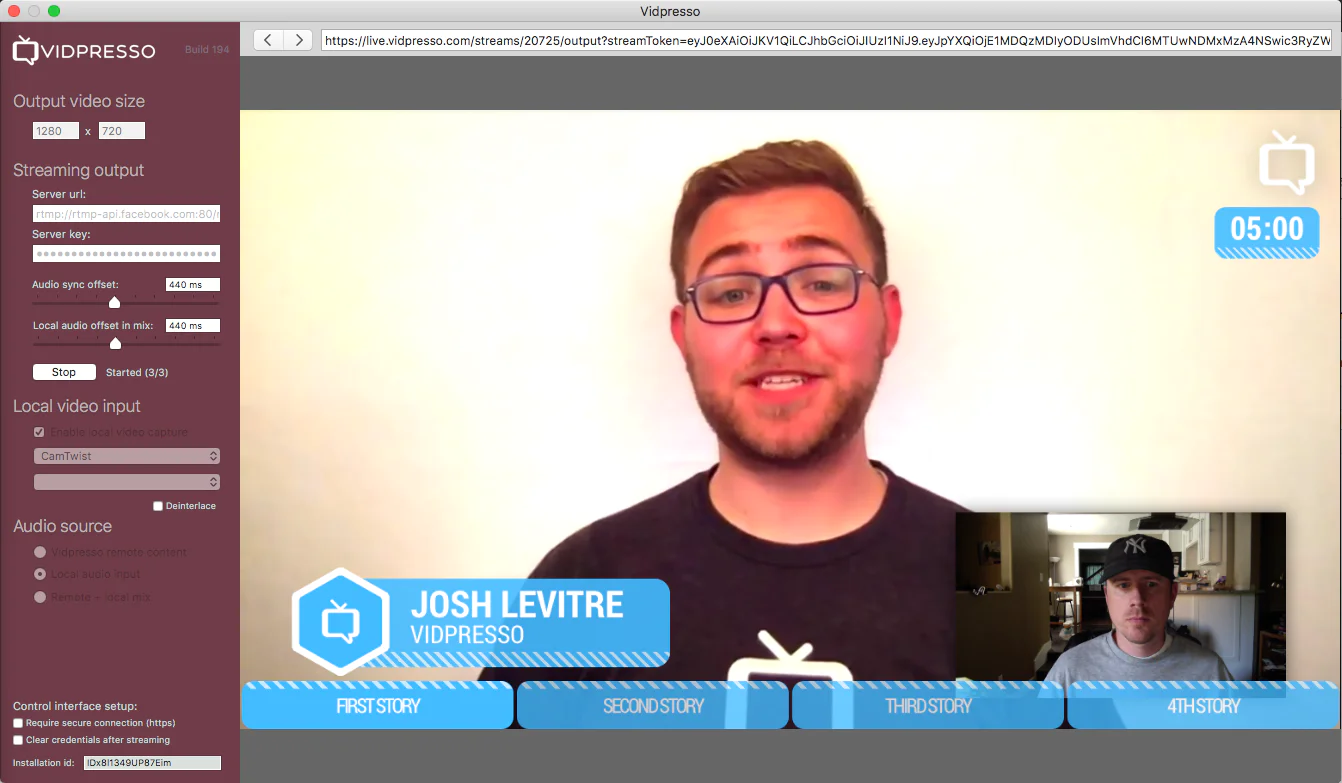 Streaming high-quality video with superior resolution
Over 30% of consumers abandon video immediately if the resolution is poor or has frequent interruptions.1 Having tried a few services to create a broadcast-quality TV experience over the internet, Bennett chose to integrate the Twilio Programmable Video SDK to ensure their video delivery was of the highest caliber and met their own internal standards of performance excellence.
"Before we integrated Twilio, we could only display standard-definition (SD) resolutions. But now we stream HD video which looks great," Bennett explained. "Twilio handles all of the video quality, even within a variable internet. The quality is amazing!" And since Vidpresso also produces videos, showcasing their own creations in the highest resolution possible is an imperative.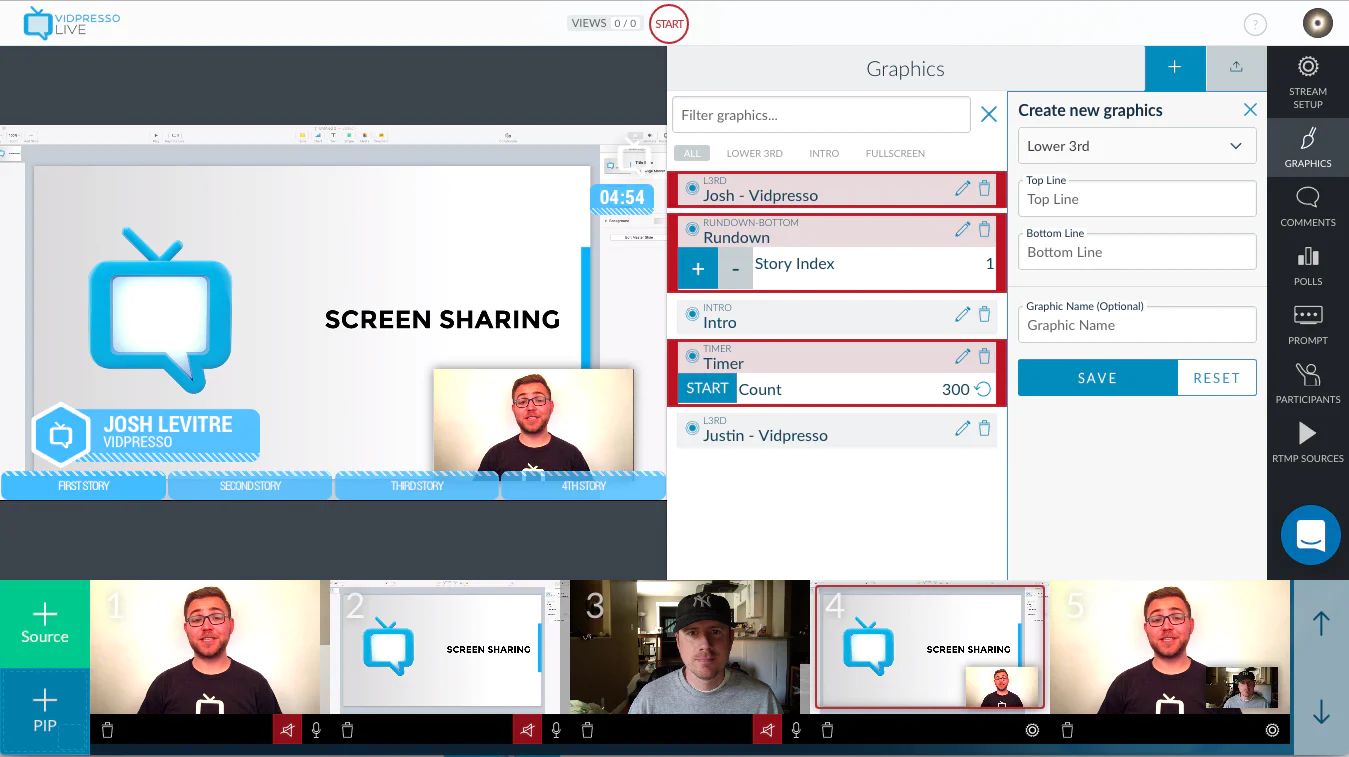 Benefiting from quick deployment and scalability
Leveraging Twilio's APIs, and built on top of WebRTC, Vidpresso developers executed a custom integration to create a simple interface that makes screen sharing easy and uploading and preserving quality video possible. Twilio's powerful SDKs­ make it easy for Vidpresso to customize video delivery, thereby providing their customers with a superior and reliable service.
"We tried to create the video connection leveraging WebRTC ourselves," Bennett noted, "but it was difficult to get the intricacies right and make sure it worked everywhere. Twilio Programmable Video provided us with all the building blocks needed to create a scalable, global cloud-based WebRTC application."
And Vidpresso was able to build their integration with Twilio in record time. "With Twilio, implementation was plug and play," Bennett recalled. "In fact, it took our developers just a day to deploy a test version."
To deliver the best video resolution possible, Vidpresso uses Twilio's peer-to-peer media topology which can handle variable network conditions that might be encountered while video is being streamed—like unstable networks or recognizing firewalls —and optimize the display accordingly.
"The addition of Twilio Video helps us give our customers and their end-users a great interactive experience in terms of connecting and sharing videos with multiple users," Bennett continued. "With Twilio, we can ensure the highest quality video experience."
Ready to get started with Twilio?