Tulip creates authentic customer connections in retail
In the saturated retail market, brands need to create authentic customer relationships in order to build brand loyalty and set themselves apart. But how can these authentic connections happen outside of a storefront? Whether you're an online store, a brick-and-mortar store, or a combination of both—if you want to adapt to the post-pandemic retail market, digital customer interactions are the way of the future.
The relationship between online and in-person shopping is ever-changing, but that doesn't mean it needs to be divisive. Tulip's SaaS platform aims to bridge the gap between online and in-person shopping to offer maximum flexibility and convenience to their customers. The pandemic has proven that there are unique benefits to both shopping methods, and to stay relevant, retailers will need to adopt the best of each one.
When it comes to digitizing the shopping experience, Tulip focused on one core feature of their platform first: client communications. Tulip chose Twilio to power one-on-one customer interactions in one of its first products, Clienteling—a powerful tool that maximizes productivity for sales associates and centralizes customer information, enabling even newer associates to provide VIP customer service.
In addition to one-on-one client interactions, Tulip's cloud-based suite of products support retailers with everything from completing purchases and fulfilling orders to operating their stores. Tulip's flexible checkout solutions mimic the ease of online purchasing, including the ability for customers to pay on their mobile devices through a secure link. Retailers can fulfill customer orders more easily by letting their customers choose between curbside pickup, in-store pickup, or ship from store. AI-powered diagnostics tell retailers exactly how to optimize performance through risk-assessment contextual recommendations based on benchmark data. From customer relationships to store operations, Tulip is setting a new standard for the omnichannel retail experience.
Why the old methods of brand engagement don't work
Previous methods of customer engagement have proven to be ineffective when used on their own. Mass communication, especially mass emails, are rarely opened by customers. If your business is lucky enough to get an email open from a prospect, only 2-5% will then click through the entire message. With most email inboxes overflowing with hundreds of unread messages, the customers you covet are likely missing your message entirely.
"Mass marketing can only do so much; it's really about personal interaction," explains Saira Zia, VP of Retail Excellence and Client Success at Tulip.
To provide this level of personalization, Tulip wanted a way to extend customer phone calls and texts at scale. They needed a solution that could effortlessly integrate into their existing platform, making calling and texting as straightforward as possible for the end-user: their retailers' sales associates. In addition, they were looking for a way to track sales attribution based on customer interactions.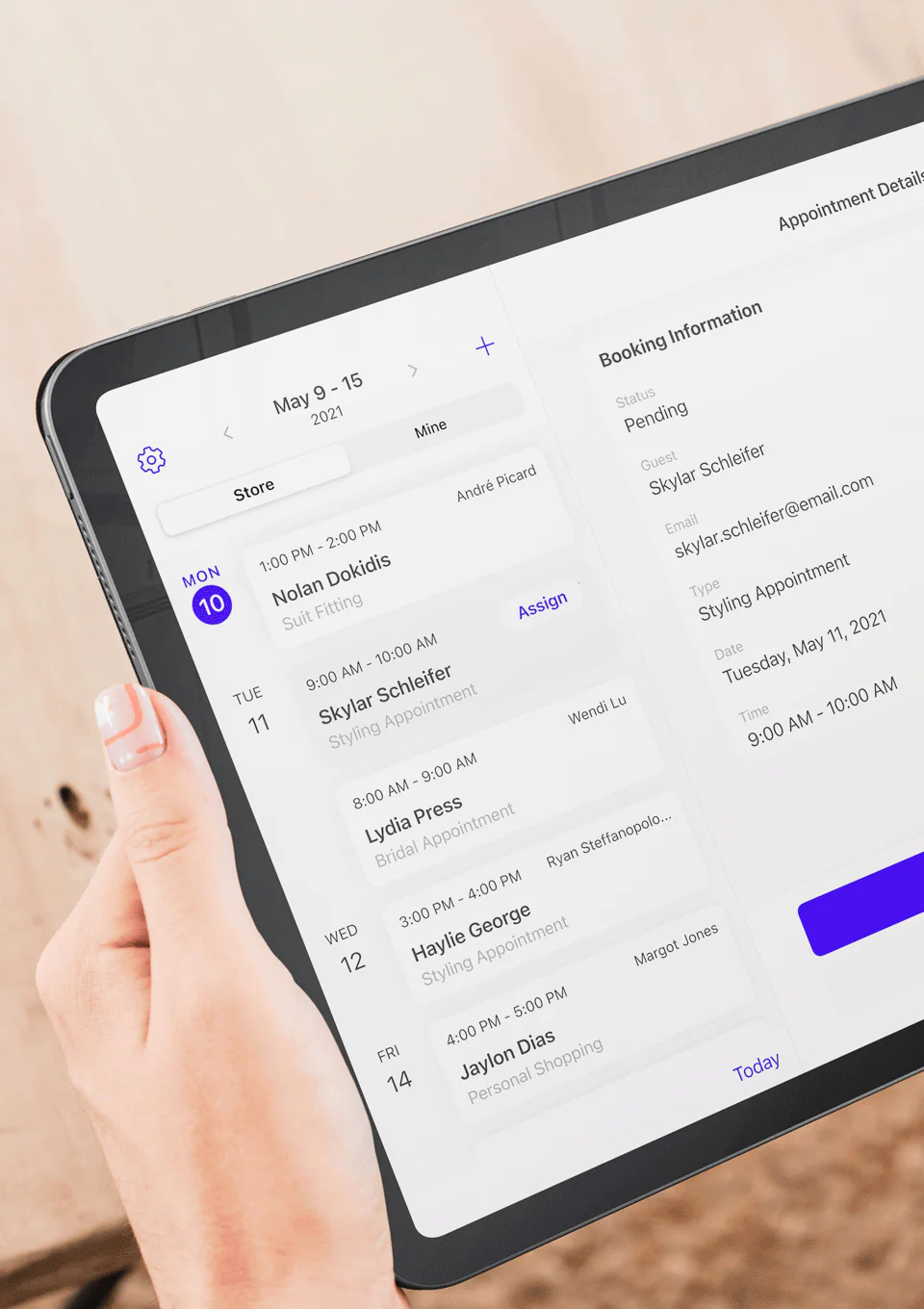 Challenges with customer communications before COVID-19
Before digital solutions were introduced to the retail space, many sales associates that were not powered with digital tools would keep contacts in their own address books. When the associate would leave the company, they would take this information with them. Not only did the store lose a valuable employee, but the brand would lose a lucrative contact. In addition, when sales associates built these customer relationships through their own phone numbers, there wasn't a way to track the customer's long-term spending and brand interaction.
COVID restrictions reinforced the need for digital customer communications. With the lack of in-store shopping, brands and sales associates didn't have the face-to-face interactions they were accustomed to. Brands needed to work harder to ensure that they remained top of mind and to find ways of building relationships with customers, both in-store and at home. Having implemented Twilio's Voice and Messaging APIs prior to the COVID-19 outbreak, Tulip and their retailers were well equipped to not only survive the shift to virtual shopping, but to provide a new level of customer care in the face of these challenges. This is why Twilio's Voice and Messaging APIs were a perfect fit for Tulip.
A different approach
Creating authentic customer interactions at scale can be a logistical nightmare, especially for retailers with a national or global presence. Tulip was able to integrate Twilio Voice and Messaging into their existing platform, avoiding the lengthy, frustrating process of building the capabilities from scratch. With Twilio's Voice SDK, Tulip could quickly and conveniently embed real-time voice calling into their app with plug-and-play code.
This updated platform also gives associates a dedicated phone number, so customers can call and text with their associate without using the associate's personal mobile number. Not only is this more professional, it makes customer journey tracking almost effortless by tying specific customer interactions with resulting sales. Twilio Messaging provides support for SMS, MMS, and other messaging apps to help associates directly get in touch with their customers through the messaging platform of their choice—a critical addition since SMS messages see conversion rates up to 9.1%, with click-through rates as high as 30.3%. This engagement blows traditional email campaigns out of the water.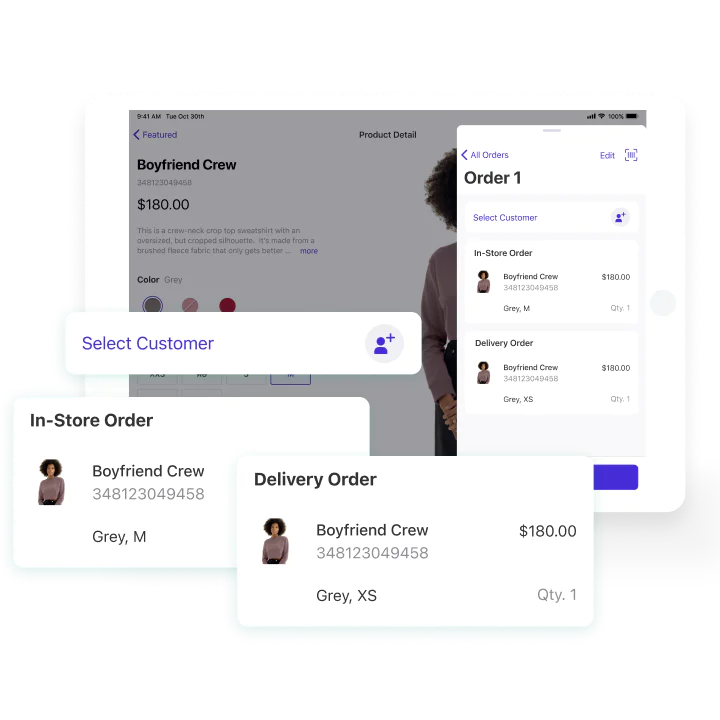 Voice and text imbeds into the Tulip platform so that calling and texting with a customer is completely seamless for the store associate, without any indication that Twilio is even part of the process. With Twilio, Tulip can enable their retailers to build and maintain relationships with customers in store, at home, or even during a pandemic.
"When you add the human element of an associate sending out communication, it can increase your conversion by up to 60%," Zia said.
To stand the test of time, all retailers must have a digitally fluent business. Twilio is enabling Tulip to provide those experiences, regardless of world circumstances or the location of their storefront. With Twilio, Tulip can help their clients nurture customer relationships to increase conversions and help their businesses grow.
Ready to get started with Twilio?