Root Experience combines interactive theatre with urban digital gaming, using Twilio
Root Experience is a theatre company operating out of the UK, specializing in research based interactive experiences. Combining interactive theatre with urban and digital gaming, the company's latest creation, The Rise And Fall Of Geo Goynes, has Twilio-powered mobile phone use at its very heart.
Breaking The Fourth Wall With A Phone Call
The recent explosion in popularity of interactive theatre can be attributed to some extent to a growing appetite amongst performers to exploit and explore new mediums, finding ever more creative methods of breaking the invisible 'fourth wall' between the cast and their audiences. Founded by seasoned Artistic Director Simon Magnus, theatre production and performance company Root Experience has been working exclusively in the genre since 2006, and in that time has been responsible for seven previous productions of increasing complexity and ambition. Using development money from Arts Council England ­ and having successfully funded through Kickstarter last year ­the company's most recent production is an urban treasure conspiracy story, dealing with themes around surveillance, privacy, espionage, and deception.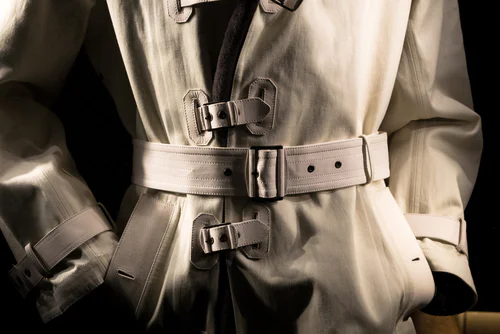 "The Rise and Fall of Geo Goynes is the first project in which we have worked with and incorporated digital technology, both because the structure of the piece is based on gaming, and it is our first totally participant­-led show," commented Simon. "It's also set almost completely outdoors, so for this one to work we needed a way for each participant to stay connected and invested in the piece throughout. After a few trials, mobile was clearly the best way for us to achieve this."
Using A Phone To Discover Friends, Foes, And Fresh Clues
At the beginning of each performance, active participants in the show are all handed a sealed envelope outlining enough of the initial story to set the mood, as well as to explain the recipient's role and instructions on what happens next via a printed map. Additionally, all are required to temporarily give up their personal mobiles, and in return are handed pre­-programmed phones with bluetooth linked headsets. From the very outset, it becomes quickly apparent that both tools will form an intrinsic part of the next two hours, as a fictional news bulletin is played to the participants en masse. The report, as performed by the actors, sets the scene of the apparent rise of a technology company of dubious moral scope, which has developed a system for predicting people's individual futures. As a member of a resistance group sworn to take down the allegedly nefarious corporation, players are subsequently guided by their headsets to meet at a designated location for further instructions.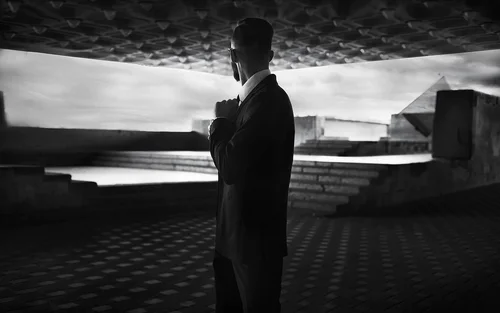 What follows is a series of challenges and puzzles, some involving cryptic physical clues surreptitiously attached to landmarks around the host town/city, others incorporating set piece dramatic situations which require the audience to interact with new characters, some helpful and some less so. Given the performances take place in public, urban environments, it is often not abundantly clear who is an actor taking part in the performance, and who is just another passer by.
Choosing Twilio To Craft A Fitting End
"Throughout the performance, we feed tasks and clues on where to head next via simulated news reports and phone calls from your new teammates over the headsets. For that system to work properly, we needed a technological solution we could rely upon, as well as one with the flexibility to support the range of content that makes up the inner workings of the show," adds Simon. "Twilio ticked every box for us, as we're able to pre program as much custom audio content as we like with no fuss, as well as have numerous lines constantly active without the whole system falling over."
"Twilio ticked every box for us, as we're able to pre program as much custom audio content as we like with no fuss, as well as have numerous lines constantly active without the whole system falling over."
Without revealing any spoilerific specifics, after chasing and being chased around the open set and completing numerous challenges, the production comes to a dramatic finale which requires all team members to coordinate their positions remotely using their phones. Simon adds, "We took our time thinking about how to bring the whole thing together, and we're satisfied that the results will leave audiences impressed, and hopefully with some food for thought on the central themes. In many ways this is a whole new world for us as a company, and fortunately, progressive technologies like Twilio have made our transition into the digital world that much more immersive for our audience."
Ready to get started with Twilio?