Magical holidays powered by magical customer experiences: How Nivula helps hotels grow their business
Nivula, a Swiss start-up founded in 2018, helps hotels manage and coordinate calls, emails, and messages to collect reservations and keep track of customer conversations across multiple channels without losing valuable data. At the heart of their approach is their software Dialogo, which uses Twilio's Conversations Application Programming Interface (API) to bring customer voice calls and emails together into their communications platform.
If you're a boutique, small to medium-sized, or independent hotel, you have the same digital presence and organizational needs as a multinational conglomerate, but likely not the same in-house capabilities (or budget) to build your own comprehensive central reservation system and implement multi-channel communication tools. Nivula developed Dialogo to provide these hotels with the same – and additional – hotel management tools, but at a fraction of the cost.
Dialogo is a multi-channel central reservation system that brings together all communication channels into a single interface, while enabling hotels to track customer journeys and provide improved and automated customer support. Using Twilio, they were able to deploy the most important contact channels (voice and email) for hotels in just a few months with a small team.
If you don't have good software, customer intel gets lost
Soon after building their Dialogo software, Nivula realized that they needed to include messaging. Without the ability to attribute different messaging interactions to specific customers registered in Dialogo, valuable customer journey data was not being collected, and many opportunities to improve the customer experience (CX) were lost. Within another six months, Nivula implemented webchat, SMS and WhatsApp in addition to a chatbot and translation logics. Nivula's need for that missing piece led them once again to Twilio, and the results speak for themselves. In just a little over two months Nivula added Google's Business Messages and Facebook Messenger.
Hotel reservations are made via a variety of channels. Customers call to book a room or ask the front desk questions regarding hotel services, amenities, and local recommendations before or after booking online.
Many requests are received via online bookings, email and online travel agencies (OTAs) and increasingly on messaging channels like SMS, WhatsApp, Facebook Messenger, hotel-specific web chats, and Google's Business Messages. With so many options, Nivula needed software that could easily be implemented to add additional channels to those already supported by Dialogo.
Enter Twilio. Nivula CEO & CTO Aldo Pigni said, "I had been aware of Twilio for many years. We started with voice and email, but it quickly became clear we needed to use the Conversations API for messaging channels. It simplified our work of keeping track of messages and we could use the attributes in both message and conversation to store important information and metadata."
According to Pigni, Nivula needed a solution that managed all exchanges between hotels and their customers. This is necessary to deliver good service and ensure information agreed upon between hotels and guests, such as pricing or room specifications, are easy to find. . "If you don't have good software, customer intel gets lost – which in return results in negative customer engagement," says Pigni.
"If you don't have good software, customer intel gets lost – which in return results in negative customer engagement."
Google Business Messages: A click away from chatting with the hotel
These days, a business must be where its customer is. That means a business must be on a variety of messaging channels (such as Google's Business Messages or WhatsApp) in addition to traditional channels like voice and email, so they can reach more customers and provide a better customer experience.
When asked to take part in Twilio's pilot integration of Google's Business Messages, Pigni and his team didn't hesitate, "It was a great opportunity to work closely with Twilio's team, which was rewarding for us. Adding the new channels did not require much internal effort thanks to the great support from Twilio's team of developers."
Ultimately, a business chooses to be present on various channels so they can accelerate the customer journey – for faster conversion. This is why Google introduced its Business Messages service. The service enables businesses to add a chat feature to Google Search and Google Maps so customers can quickly send messages to brands directly from those pages.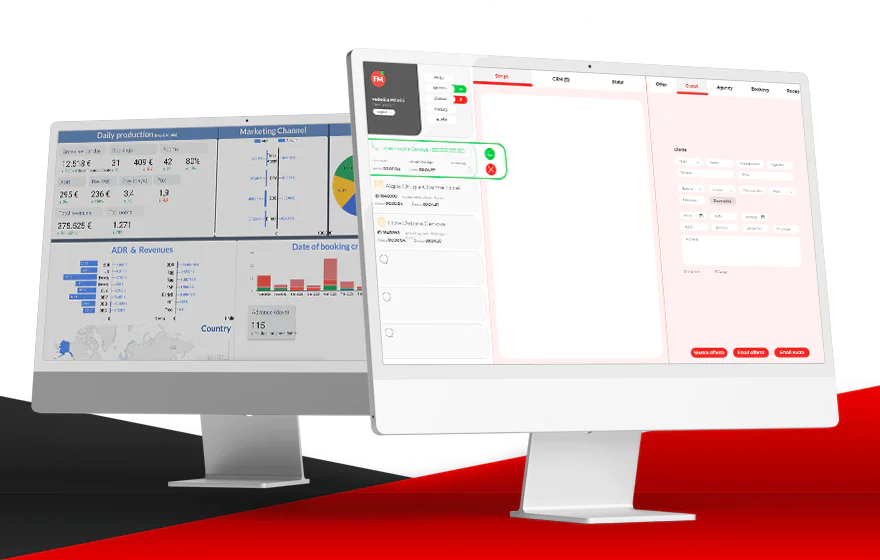 Given the quickly changing online landscape, Nivula chose Twilio to not only address their missing communication channels (voice and email) but to also work with a partner that made it easy to quickly and effectively expand across emerging channels with a single API that could be integrated into their multi-channel reservations software, Dialogo.
According to Twilio's 2022 Conversational Messaging Trend Report, 54% of consumers say they would prefer to engage directly with a business through search. Aldo Pigni agrees and believes that local Google My Business ads are becoming the main channel – far surpassing other popular channels like online travel agencies and word-of-mouth – through which customers find hotels. "Being a click away from chatting with the hotel is super important. The younger the customer, the more important," he says.
The travel sector was one of the first to adopt online promotion and sales, so for them to build centers of communication and customer on that front (instant messaging) makes sense. Pigni says, "A hotel is a much more digital business than one would think, and to be successful one must cover many digital aspects ranging from marketing and sales distribution to workflow management, communication with guests and other stakeholders, and business intelligence." Nivula allows customers to communicate over platforms they are familiar with, in their preferred language. "Hotels are a multi-language environment and our chatbot enables the guests to message the staff in their own language and at any moment," says Pigni. Additionally, Nivula's chatbot can automatically respond to frequently asked questions in seconds, and engage a live agent for more complicated requests. With Nivula's software, hotels can also get the same level of intelligence for channels like messaging and email as they get for online bookings – from reasons for calls and click-through rates to conversions and revenue per contact.
"It was a great opportunity to work closely with Twilio's team, which was rewarding for us. Adding the new channels did not require much internal effort thanks to the great support from Twilio's team of developers."
Time-to-Market sped up, thanks to Twilio
For Dialogo it was not only important to find a solution that's easy and quick to implement but also one that's highly scalable because of their expansion goals. Twilio's products combine the flexibility and the scalability needed for small businesses and startups to get started – which in return speeds up a company's time-to-market.
"We started using Twilio Voice and Twilio Studio. Later we added messaging (using Twilio Conversations from the very start) and Twilio Functions," said Aldo Pigni, Nivula CEO & CTO.
A Nivula success story is the opening and launch of a new hotel in downtown Genoa. The hotel opened in November 2021. Pigni and his team has been supporting the hotel with their Dialogo software from the beginning, and it was a moment of great satisfaction for the entire team when, just after six months, the hotel was fully booked and reached the top of the customer satisfaction rankings in Genoa.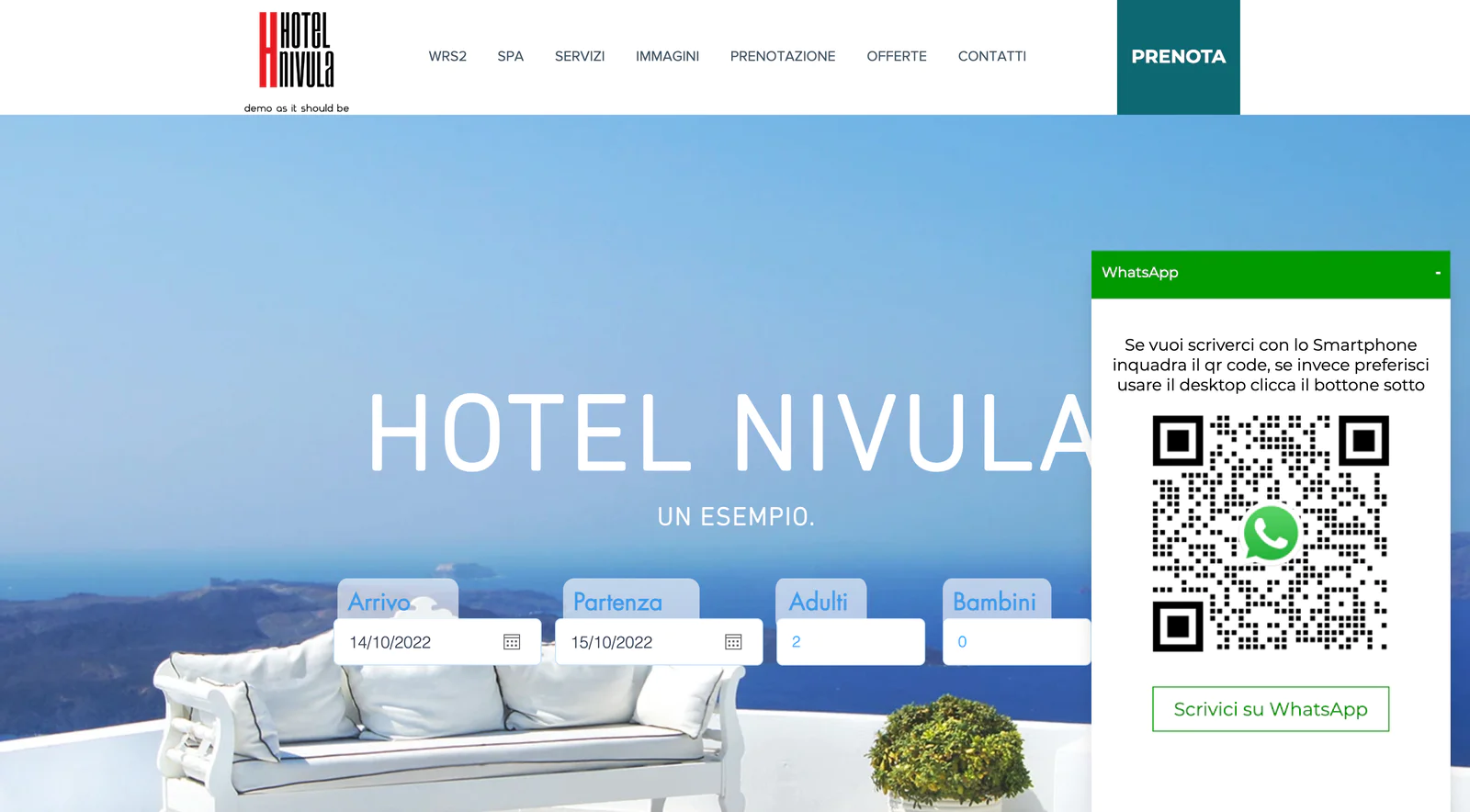 "Right now, the hotel is operating at 90% occupancy with very lean staff onsite. Nivula is taking care of all the digital aspects starting with the (virtual) reservation service," relays Pigni, with obvious satisfaction.
For companies that operate in Europe as well as the rest of the world, security and data compliance are also very important for both Twilio and Nivula. Twilio has taken a variety of measures to ensure compliance for the company's and customers' operations alike, so companies like Nivula can rest assured.
Twilio continually works on ensuring its APIs address market needs, to help businesses thrive and improve CX. Google's Business Messages is a perfect example.
What's unique about Dialogo, and its multifaceted nature (also thanks to Twilio), is that it can be integrated into a hotel's Property Management System (PMS), which means it is not geographically limited. With these features all in place, Nivula is ready for international growth. And with Twilio and their exceptional support, Nivula knows whom to turn to for missing pieces.
Ready to get started with Twilio?