How Marks & Spencer continually evolves to deliver meaningful experiences and better customer engagement
Challenge
Marks & Spencer knew they needed to modernize their customers' shopping experience with a centralized cloud-based contact center. Then COVID-19 hit and they realized they also needed a sophisticated notification strategy to meet the moment and beyond.
Solution
Twilio's flexible communications platform gave Marks & Spencer an agile solution to modernize their contact center and launch a Messaging solution for SMS notifications faster than they ever expected. 
---
Retailer Marks & Spencer has a 130-year, company-wide history of emphasizing quality at every turn, particularly in customer relations. Since the early 20th century, Marks & Spencer was one of the first retailers to accept returned purchases—with receipt—for a full cash refund, regardless of when the product was purchased.
This focus on quality customer service continues today, but not without challenges. Just as the public's preference in style and food change from season to season, communication preferences and needs evolve, with consumers worldwide opting to speak with businesses in a variety of ways— in-store, via email, on the phone, through webchat, and by text message. Because of this, in 2019, Marks & Spencer opted to update their legacy switchboard operation with a cloud-based natural language solution.
But they didn't stop there.
With 2020 bringing the quarantined challenges of COVID-19, Marks & Spencer also updated their mobile notifications strategy, implementing services like click and collect, bookable shopping timeslots, and grocery checkout straight from their mobile app.
Replacing legacy communications
Before partnering with Twilio, the retailer's customer service infrastructure consisted of legacy phone systems ill-equipped to support a modern digital customer contact strategy. As a result, Marks & Spencer couldn't centralize customer information or seamlessly connect customers across its stores and contact centers throughout the UK. That's a problem when customers are looking for a specific store, department, or sales agent.
To ensure best-in-class customer experiences, the company looked to replace their legacy phone system, which was being stretched with routing over a million calls to stores and contact centers every month. The goal was to take advantage of automation and newer technologies, like artificial intelligence, to improve the accuracy, efficiency, and scalability of customer call routing. And, of course, the solution had to maintain high-availability and uptime during open hours, especially during peak shopping seasons.
Well paired: Twilio Programmable Voice and speech recognition
As a part of the retailer's digital transformation, the IT team sought an agile solution for the entire business. They landed on Twilio. In just four weeks, Marks & Spencer designed a Twilio-powered prototype to automate the company's existing switchboard, using Twilio Programmable Voice and Twilio Speech Recognition APIs. They tested Twilio's technology on Marks & Spencer's two busiest days of the year, Valentine's Day and Mother's Day, where it handled more than 20,000 customer calls.
Chris McGrath, Marks & Spencer's IT program manager, deemed the trial a success: "Twilio's flexible cloud communications platform has enabled Marks & Spencer to experiment like a startup while executing like an enterprise."
This solution lets Marks & Spencer be more responsive to customer needs and gives them unprecedented visibility into the business. The application converts speech to text using a combination of programmable voice and speech recognition features, and uses artificial intelligence to route calls to the correct department, or to present relevant self-serve options to the customer.
The speech-to-text component translated customer queries into actionable intent with more than 90 percent accuracy, enabling the business to automatically route customers without needing to request a "reason for contact." And since agents no longer had to record a reason for contact, they cut 10 seconds off the average time to handle a call.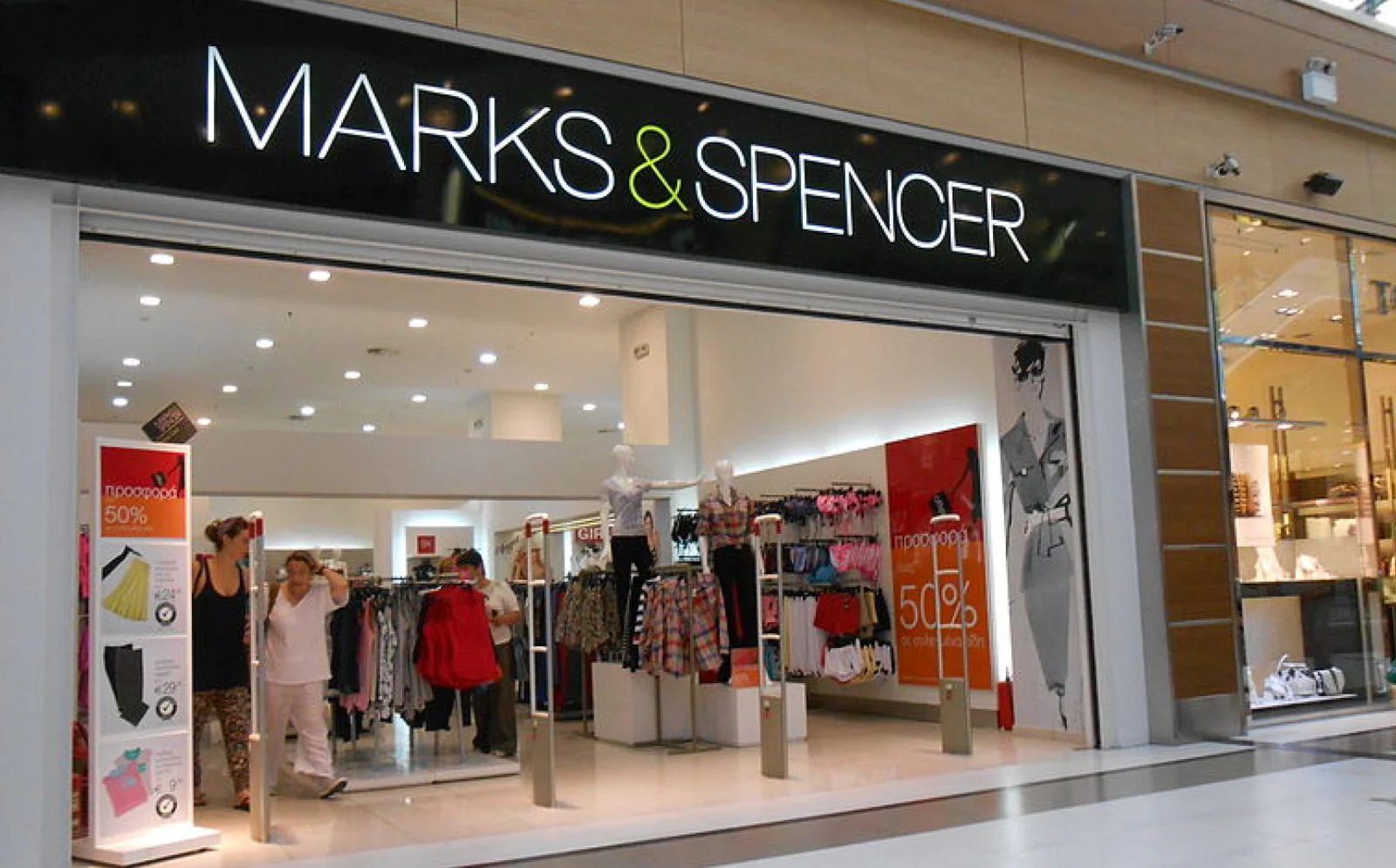 Ready for production deployment in 30 days
The impact was swift—and powerful.
"We were able to prototype a solution in just four weeks and put it to the test during our busiest retail days of the year," McGrath said. "The new solution has given Marks & Spencer an improved ability to have more direct and meaningful conversations with our customers."
After a successful trial, Marks & Spencer deployed its intelligent natural language routing solution nationwide. The new communication solution allows Marks & Spencer to:
Handle more than one million inbound telephone calls a month;
Convert customer speech into text in real time during any voice call;
Take the transcribed text and, through Twilio's integration with Google DialogFlow, determine customer intent (i.e., why a customer is calling);
Route calls: using caller intent, the system sends the call to the appropriate department, store, or contact center agent for resolution;
Improve call quality with less latency, with clear audio and reduced wait times translating to a better customer experience.
"We were able to prototype a solution in just four weeks and put it to the test during our busiest retail days of the year."
Using notifications to communicate during COVID-19
With their new nationwide contact center solution, Marks & Spencer entered 2020 prepared to launch delivery status SMS updates for its e-commerce customers, powered by Twilio Programmable SMS.
But when COVID-19 hit, this next step became an integral part of their strategy, not just for e-commerce but for their entire quarantined customer base.
Similar to how customer's communication habits change, so have their shopping habits during COVID-19. Click and collect, which historically has been one of Marks & Spencer's most successful engagement methods, is down this year from 70-75 percent of order volume, to 50 percent or less. Meanwhile, online order volume has been at peak-2019 levels since April, with October-December of 2020 on track to set all-time highs.
Marks & Spencer used both Twilio Programmable SMS and their updated contact center to handle this massive increase in online shopping; communicate about delivery times and product availability; and to drive consumers to use their click and collect shopping service.
While the contact center handled the immediate customer service changes, notifications helped fill in the blanks so Marks and Spencer can continue to deliver a fast, easy, and COVID-safe experience for their customers.
Into 2021 and beyond
As the entire world embarks on the new age of retail and what a post-pandemic market will look like, Marks & Spencer is uniquely positioned to not just survive, but thrive, thanks in part to their technology partnerships.
"We're fortunate to have a partner like Twilio to not just help us deliver a great customer engagement experience in the present, but also help us find technology opportunities for new services and solutions in the future such as making home delivery for our customers more scalable," Operations Lead Stuart Rhodes said.
Ready to get started with Twilio?