Deputy revolutionizes shift workforce management with SMS
Deputy's web-based automated workforce management solution frees employers from cumbersome administrative tasks so they can focus on strategies that will drive their business. And by incorporating Twilio SMS within this revolutionary platform, Deputy has made managing employees even easier.
60 million shifts handled in 70 countries, automatically
Need to fill shifts, monitor attendance, and schedule and track employees? You're not alone. Today, sixty percent of businesses require shift worker management. For centuries this was done with pen and paper, and more recently with spreadsheets and legacy software. Then, in 2008, Deputy launched its innovative workforce management platform, and today over 35,000 workplaces in seventy countries rely on this cloud-based solution to help them automatically manage staff.
"Our mission is to serve business owners and save them time and money by making it easier to manage employees and perform employee related tasks, so they're freed up to focus on the things that will grow their business further," said Ashik Ahmed, Deputy's CEO, CTO and co-founder. "We offer a complete staff management toolkit including employee scheduling, time attendance, workplace communications and tasking."
Deputy simplifies employee management by integrating over 300 best-in-class applications and services—including human resources tools, payroll software, and billing and payment gateways—all within their easy-to-use cloud-based software. In choosing a communication platform that could automatically broadcast and connect employers with their increasingly global workforce, Ahmed chose Twilio SMS for its quality service, ease of integration, and global reach.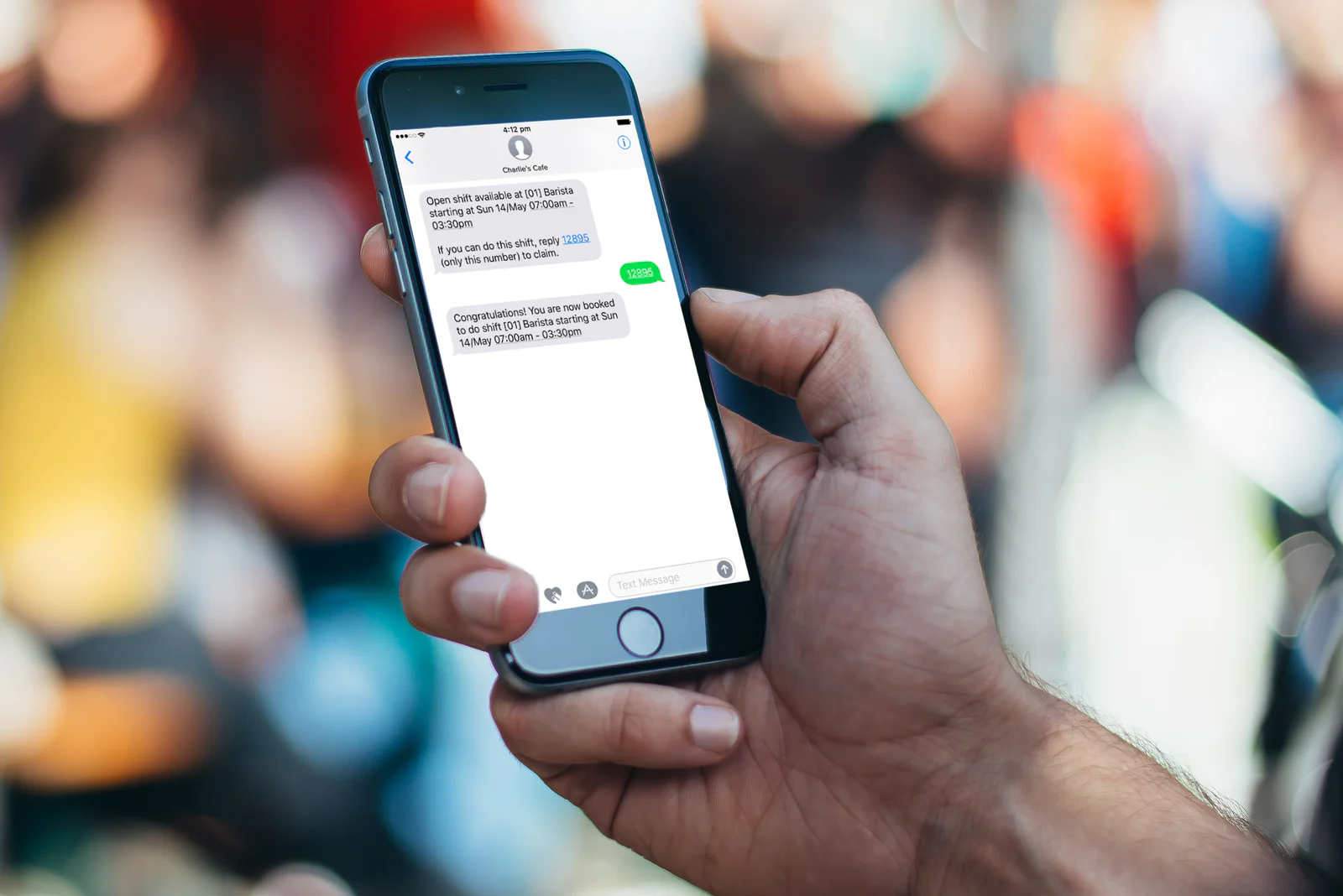 Employer-employee connections are easier, faster, and more secure
Queensland Railroad, one of Deputy's customers, used to spend hours trying to find the right train repair technicians. Now, according to Ahmed, by employing Twilio's two-way SMS they merely send a push-notification to everyone who qualifies, reducing the time to seconds.
Deputy also uses Twilio SMS for customers who want to track attendance, offering a seamless way to clock-in and clock-out once employees begin and end a shift. This feature is particularly useful for companies with remote workers who may not have internet access, or for businesses with WiFi restrictions.
Committed to the highest levels of customer security, Deputy also integrated Twilio's two-factor authentication to ensure an extra layer of security beyond username and password. That protection allows employers to customize their SMS within the Deputy platform and send those messages securely using the Twilio gateway.
"SMS can be triggered by either employee or employer, making it much more effective than push notification," offered Ahmed."Not every employee has a smartphone but most everyone can send and receive a text, so by incorporating SMS into our platform, we allow our customers to have a level playing field when it comes to employee communication."
Seamless integration with Twilio API helps Deputy create a quality user experience
"At the end of the day, our number one focus is to create a great user experience for Deputy customers. Incorporating Twilio SMS helps us accomplish that," said Ahmed.
Having integrated hundreds of complex applications and services within the Deputy platforms, Ahmed admits they haven't all been easy to integrate. "For many companies, their API is an afterthought resulting in API fragmentation, unorthodox authentication layers, and proprietary formats. We've been quite fortunate that Twilio isn't one of those companies."
"Onboarding with Twilio was seamless," Ahmed insisted. "We never had to speak with someone from Twilio to get value out of Twilio. The REST API is very simple and designed with developers in mind."
"Our time to reach new markets is now down to hours–not days. With the use of the Twilio API, if there is a significant interest in a specific region, we now have local carrier support in hours."
Be global, play local
With customers in every continent, Ahmed admitted that choosing a gateway provider with global reach was crucial in order for Deputy to be able to scale and adapt quickly to meet a country's unique specification.
"There are many applications within our platform that we need to reconfigure due to country regulations and software restrictions, but with Twilio all we have to do is buy a phone number where Deputy's customers reside," Ahmed said.
The Deputy platform continues to evolve to meet customer needs and, Ahmed noted, Twilio SMS — and future incorporation of Twilio Voice — are essential for planned enhancements. "Twilio has allowed Deputy to be global yet play local–resulting in higher product adoption and utilization," he concluded.
Ready to get started with Twilio?