Callify.ai improves quality and efficiency of sales calls by automating cold calling
Challenge
For talent recruiters and other cold callers, 80% of call efforts were wasted on unanswered calls, rejections, or bad timing.
Solution
After implementing a call qualifying solution with Twilio Programmable Voice, wasted efforts decreased to 20% and efficiency increased. Callify then expanded the solution to other industries.
---
Imagine being a recruiter that is responsible for filling many job positions and you have to call twenty to thirty prospects each day, for each role, in order to narrow it down to about five or ten prospects. That's a lot of cold calling! But what if you could find a more efficient way? A way for the calls to be made for you so that you only have to call the ten or five candidates, or maybe just one? That's exactly what Chetan Indap, CEO of Callify did. During his early days in sales and then when he ran his own recruitment agency, Chetan found that many recruiters faced the challenge of unanswered calls, rejection or bad timing. This meant approximately 80% of effort was wasted every day. So instead, he looked at how automating calls could screen and filter out only the qualified candidates, hence saving recruiters both time and money.
Fortunately, Chetan was able to identify technology that could help him make this happen. Five years ago, he turned to Twilio for solutions to improve the way his own recruitment agency was run and to make things easier for his recruiters. After implementing Twilio Programmable Voice, he saw that the 80% wasted effort decreased to 20% while also seeing a 30% incremental benefit. He then quickly realised he could also turn this into a call qualifying product for other agencies to benefit from. Hence Callify was born. While recruitment has been a major and initial focus for the product, they recently received funding that has allowed them to extend their call qualifying solution to any agency, group or organisation who need to make multiple calls each day.
With Programmable Voice, Callify's call qualifying solution allows a recruiter to pre-record a message that would sound like a real phone conversation to the candidate receiving the call. The candidate receiving the call hears about the opportunity (ie, job position) and if he/she indicates interest, can then record their response to a few questions from the pre-recorded message. This response helps recruiters filter and screen (via a speech-to-text conversion) appropriate prospects so the recruiters call back only those that apply, qualify or match necessary requirements. Callify's call qualifying solution allows many simultaneous calls (per opportunity or campaign) to be scheduled ahead of time. In the end, this means the recruiter can focus on just the few candidates that are most aligned with the particular opportunity's needs. Along with the Programmable Voice, Callify also uses Twilio's Programmable Messaging to deliver notifications that alert the potential candidates of an opportunity, prior to the calls going out.
"Early on, we were able to identify products like Twilio's that were easy to build so we didn't need an army of technology people'' said Indap. "To simplify things, you need to be extremely intelligent and Twilio is so intelligent that it makes it simple for others!"
Before Twilio, Callify explored a few providers but found that no one could offer the kind of support that Twilio does. Twilio's ease of implementation allowed Callify's developers to create a workable call flow within four to five days and then deploy their solution in less than a month.
"We made a sound decision to go with Twilio because it allowed us to capture market share faster without additional headcount or costs," continued Indap. "Twilio offered ease of implementation and clear, comprehensive documentation at a level no other provider could. Everything we needed was there on the Twilio website."
Today, Callify customers include Accenture, Allegis Group, Axis Bank, Bosch, Capgemini, HDFC Bank, Infosys, Kelly Services, NTT Data, WNS among others. While Callify's customers are predominantly in India, they have recently been gaining new ones in Australia, the Philippines and Egypt, and are looking to expand into the United States. For those customers outside of India, Callify also leverages Twilio as their telecom provider to make the last mile phone call to qualified prospects. Internationally, Callify is making about 2,000 calls a day which is about 10% of the 20,000 they're making overall, mainly in India.
Additionally, Callify saw a large surge of calls during the pandemic, as people became more approachable and available while working from home during the lockdowns. The usage of phone calls increased significantly in the last two quarters so Callify expects to continue to see growth opportunities through cold calling. In fact, email campaigns have now grown into cold calling and Callify has been able to acquire more customers as a result.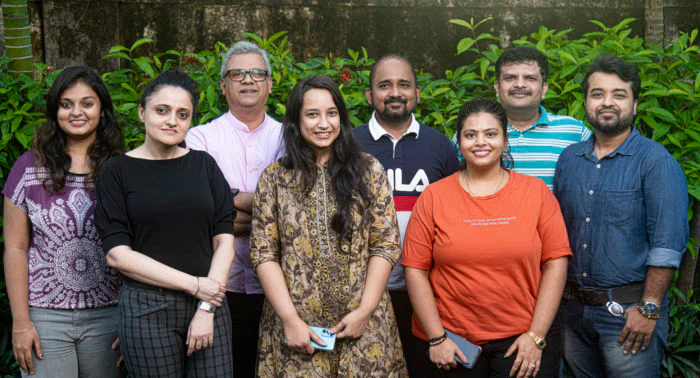 Looking ahead, Callify's recent funding allows it to continue to expand both its product offering and its footprint across the world. They are also taking their call qualifying solution into three other main industries including debt collection where banks will be able to remind their customers about credit card payments or lapsed insurance policies. The second industry is healthcare for patient care interaction (ie, Covid-19 vaccination) and thirdly, lead-generation (ie, country club membership sign-ups or renewals). Callify hopes to extend its call qualifying solution to many other new industries. With Twilio, they are confident they can be a game-changer for many companies and groups who have to make many cold calls every day.
Ready to get started with Twilio?