How Prometric uses Twilio to deliver remotely proctored assessments at scale, worldwide
When many testing centers halted in-person operation in early 2020 due to the COVID-19 pandemic, virtual testing platforms experienced new stress caused by a dramatic and accelerated shift from onsite testing to remotely proctored exams. Students facing final exams, professionals pursuing new qualifications, and many others had to take high-stakes assessments from home--some for the first time ever.
Many existing remote testing solutions simply weren't built to handle the increase in demand, leaving scalability out of reach.
As an industry-leading testing and assessment provider, Prometric wanted to address this need quickly, without compromising the security and reliability of their fully integrated ProProctor™ remote assessment platform.
In June 2020, Prometric engaged with Twilio partner Greyshore Associates and Twilio's Professional Services team to rapidly re-launch the ProProctor solution in less than four months, using Twilio Flex and Programmable Video.
"Being able to provide secure, reliable remote exams is imperative to Prometric, our clients and candidates, and the industry," said Oliver Chang, CTO of Prometric. "Partnering with Twilio and Greyshore allowed us to successfully scale the ProProctor platform to meet the needs of clients and test takers and better support them during their testing journey."
Quantity without compromise
In today's landscape, businesses need to be ready for anything—which makes the ability to scale to sudden market trends or demand a necessity.
Prior to partnering with Twilio, Prometric used legacy on-premise AV infrastructure, which lacked the reliable connectivity and scalable features Prometric was looking to provide in their global remote assessment solution.
In addition to scalable infrastructure, Prometric wanted to tailor ProProctor's user interface to the needs of fully remote candidates. Building a new UI from scratch would have set the company's launch timeline back by several months and created a larger backlog of exams. In partnership with Greyshore, Prometric was able to build a "single pane of glass" UI on the customizable Twilio Flex application platform according to their exact specifications.
Ultimately, Prometric chose Twilio Flex and Programmable Video as the fastest, most reliable way to deliver candidates and proctors a smooth remote exam experience at scale while increasing concurrent test session capabilities by 80 percent.
Clear video connections
Without in-person supervision, video becomes a core component of testing infrastructure. Not only does it help ensure the integrity of an exam, but it also lets test takers connect with agents face-to-face to ask questions or resolve problems.
Considering the professional and academic stakes at play, a clear and reliable video connection is crucial. An unstable or interrupted video experience steals time from both the person taking the test and the proctor supervising it—which could undermine confidence in not only the exam, but the platform itself. The integration of Twilio Video in ProProctor brought significant improvement to the overall candidate experience with reliable, high fidelity video and audio—resulting in a 50 percent decrease in dropped video connections.
"Since migrating to Twilio, we have seen significant improvement across six primary metrics used to manage our proctor and technical support operations around exam completion, reduction in technical issues, productivity gain and improved video streaming quality," said Phil Poletti, Prometric's VP of Remote Assessment.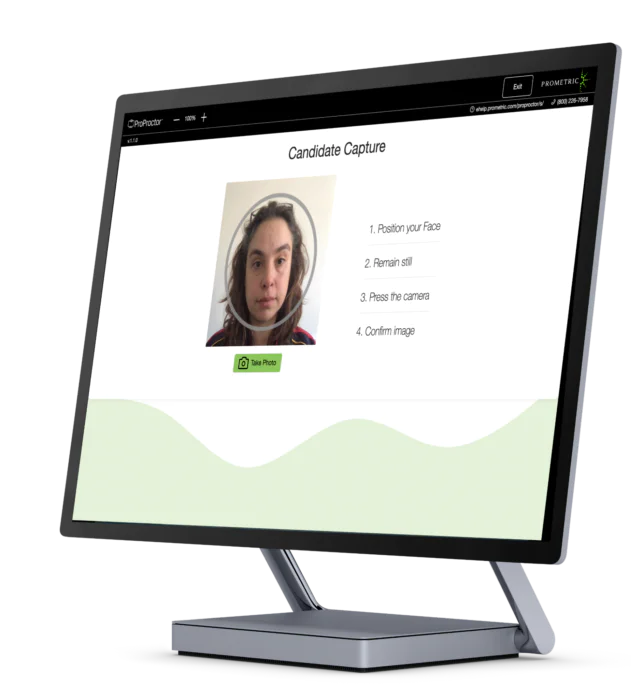 By leveraging Twilio's Programmable Video, the revamped version of the ProProctor platform addresses another significant technical challenge: video stability for longer exams, which require video streaming to persist for hours without interruption. During implementation, Prometric and Greyshore worked with Twilio to develop a solution that would enable greater connectivity and clarity for longer testing durations while maintaining the same level of quality throughout, including a process to stitch video segments together.
Enhanced agent and test taker experiences
For many people, standardized academic or professional evaluations come with a side of anxiety—add the technical and impersonal nature of completing assessments through an online portal, and the test taking process can be even more fraught.
Recognizing the need for a seamless user experience, the Prometric team sought to ensure test takers could rely on ProProctor's self-service features, intuitive interface, and around-the-clock proctor support when taking life-altering exams.
Before beginning an exam, candidates enter a video-enabled self check-in process in which they are guided through a series of steps to prepare for the exam, including capturing photos and conducting a systems requirements test. Then, they video chat with a live agent, who assists them through the remainder of the check-in process and monitors their progress throughout the exam.
With the integrated Twilio Flex and Video platform behind the ProProctor platform coupled with Flex insights, Prometric can support large volumes of candidates testing concurrently and gather a rich set of analytics to measure this experience. Looking forward, the company plans to explore additional use cases to continue enhancing the remote assessment experience for candidates and administrators.
Ready to get started with Twilio?