PhoneUnite connects businesses with one another using Twilio SIP
Future-proofing communications infrastructure
When PhoneUnite co-founders Henry Weber and Bryan Heitman resolved to offer small and medium-sized businesses a hosted PBX service, they envisioned routing calls to their customers' mobile phones. This made sense in a world increasingly governed by the principle of BYOD, or bring your own device. But it turned out customers wanted traditional business phones as much as they wanted lower communications costs.
"It was a bit of a shock to us that people still wanted to use a hard landline," said Weber.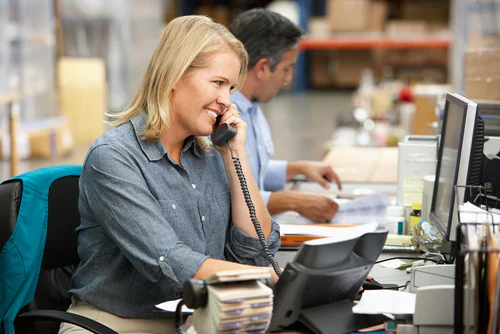 Weber and Heitman knew they could satisfy their customers by deploying SIP, or Session Initiation Protocol, a signaling protocol that allows for voice and data to be transmitted over the same channel. SIP simplifies communications infrastructure, decreases costs and increases flexibility.
SIP also offered the added benefit of future-proofing PhoneUnite's communications infrastructure. Because SIP can handle any kind of media, PhoneUnite's customers will eventually be able to converge all their communications onto a single platform. Video calls, conferencing, instant messaging, voice calls and email can all be carried by the IP network.
Advantages of SIP-ifying with Twilio
While the advantages of SIP are clear, the downside of SIP is that it can be challenging to implement. In a 2012 survey by The SIP School, more than a quarter of respondents said they had experienced problems either with their gateway provider, with equipment on the edge of their networks or with their PBX and its configuration.
"PhoneUnite was able to avoid many of these problems by choosing Twilio SIP," states Heitman. PhoneUnite was already familiar with Twilio's communications API platform because they were using Twilio to connect to the traditional carrier network, known as the publicly switched telephone network or PSTN. They then tested Twilio's SIP capabilities for inbound calls and switched over to outbound calling as soon as it became available.
"The Twilio API supports every feature we need to provide our customers with a professional business phone service."
"The main advantages of using Twilio SIP are scalability and pricing," explains Heitman. "In terms of cost, Twilio is very startup friendly, and the Twilio API supports every feature we need to provide our customers with a professional business phone service."
Today, PhoneUnite's standard features include auto-attendants, unlimited extensions, unlimited call trees, call queues for teams, call screening, voicemail transcribing, advanced reporting tools, an iPhone app and more.
Before choosing Twilio, PhoneUnite briefly looked into another SIP provider, but a monthly minimum spending commitment required they buy more capacity than needed. In contrast, Twilio's pay-as-you-go pricing allows PhoneUnite to quickly scale and meet rapid growth in its customer base without over-investing in communications bandwidth. "We definitely love Twilio for that," Weber said.
With Twilio's reliable API, SIP infrastructure is also easier to maintain, compared to other SIP providers. And, Twilio's flexibility gives PhoneUnite the ability to add or modify functionality on top of its SIP infrastructure, as needed. This flexibility ensures PhoneUnite can continue to offer customers all the features of an advanced business phone system, no hardware required.
Ready to get started with Twilio?