MDLIVE: Leading the way in telemedicine for more than 40 million Americans and growing
Healthcare consumers today are changing. According to Accenture's 2019 Digital Health Consumer Survey, customer expectations for convenience, affordability and quality are redefining how they engage at each stage of care. Younger consumers are not satisfied with healthcare's status quo, and consumers of all generations are more willing to try non-traditional services.
MDLIVE works with a broad range of partners, including some of the largest health plans, employers, hospitals and health systems, and retailers in the U.S., to give their members, employees, patients, and customers access to high-quality, affordable health care whenever they need it, with the convenience they've come to expect everywhere else in their lives.
Patients can conduct visits with board-certified physicians, dermatologists, psychiatrists, and licensed therapists anytime and from anywhere through a modern, scalable, HIPAA-compliant cloud-based platform.
MDLIVE Virtual Primary Care gives patients convenient access to PCPs who can work with them through the MDLIVE platform to proactively manage their health and ensure they take advantage of routine screenings and preventive services available to them.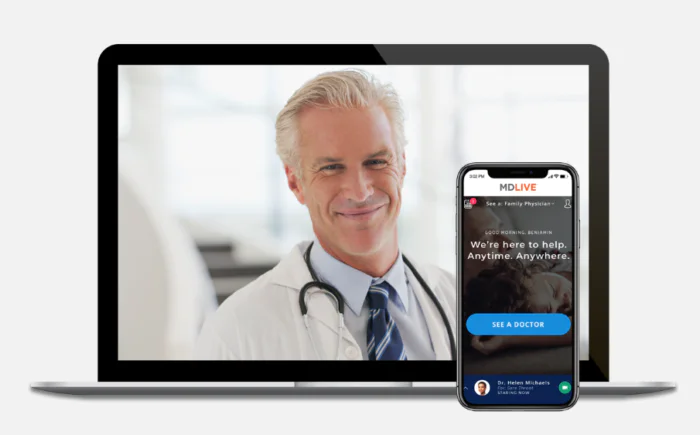 "We are improving access to affordable, quality health care for consumers throughout the U.S.," explained CTO Nakort Valles. "Making the experience for patients and providers frictionless is critical to our continued success."
As a leader in telehealth innovation, MDLIVE delivers an optimal user experience as seen through industry-leading satisfaction scores, repeat experience visits, and single-call resolution rates. For patients, that means convenient access to affordable care. For payors, that means reduced costs, improved quality of care metrics, and higher member and employee satisfaction.
MDLIVE is constantly exploring ways to improve user experience; that means A/B testing features, taking a data-driven approach to product development, and constantly monitoring how users are interacting with the platform.
MDLIVE's ability to give patients fast and convenient access to the care they were seeking was negatively impacted by their previous telephony provider, who was unable to scale with the company as it grew 30-40 percent year-over-year. Enter Twilio.
Discovering a solution that could scale
The MDLIVE team transitioned to Twilio for voice services quickly after discovering how seamlessly Twilio's Super Network could scale with them, and the positive response they got when testing Twilio's solution with existing customers. MDLIVE soon realized Twilio could also be the solution they needed for video and video recordings.
"We had been investing a lot of time and resources in hosting and managing a video solution ourselves," said Axel Hadida, platform development director. "Based on the positive experience we had working with Twilio for telephony and recognizing the efficiency they could provide for video encounters, we moved to Twilio Video."
After the seamless integration of Twilio Programmable Voice and Twilio Programmable Video into MDLIVE's home-built platform, enabling phone calls, video chats, and video recordings, it seemed only natural to implement Twilio Programmable Messaging to improve communication for both patients and providers.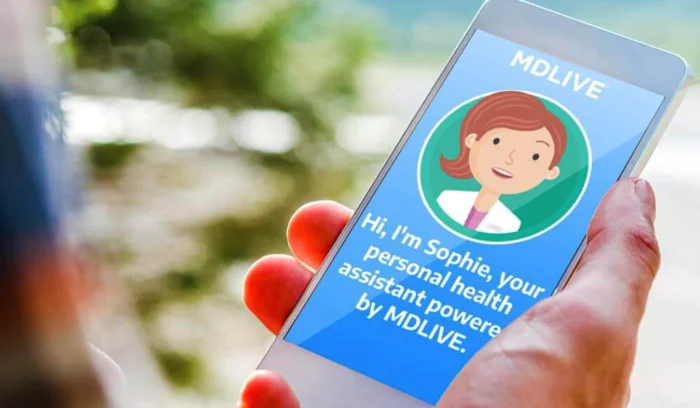 In addition to appointment reminders and updates for patients, programmable messaging lets providers on the platform communicate with patients faster and more easily. For example, a patient requesting a 2 a.m. consult in rural Idaho may not find someone in their immediate area. The messaging solution within MDLIVE sends an alert to all available providers to find one who can jump on a video call to quickly provide the patient with the care they need.
Stronger providers, better service
Since using Twilio for voice, video, and messaging, the MDLIVE team has experienced some powerful improvements in delivering care for both providers and patients, Valles said.
"Since we brought messaging into our platform, we've seen a reduction in average wait times, because it's easier to communicate quickly with providers and bring them into the platform," Hadida added. "Our video failure rate has also decreased."
"We're also able to get patients into their visit faster," he continued. "Getting patients connected with providers quickly when it is time for their appointments is critical for MDLIVE when it comes to creating a positive experience for the patient and keeping the provider on schedule."
"Keeping the providers on schedule helps us maximize the number of patients for which they can provide care. Being able to proactively communicate with patients in an automated fashion through SMS and phone calls when it is time for their appointments has helped us to reduce the instances when our providers are left waiting for patients to join the calls."
Providers are given access to the patient's medical history and other pertinent information before starting the video chat, which streamlines the process all around and allows the provider to focus on the issue at hand.
"With Twilio we've managed to reduce our overall fail rate and connect patients with providers more efficiently," Hadida said.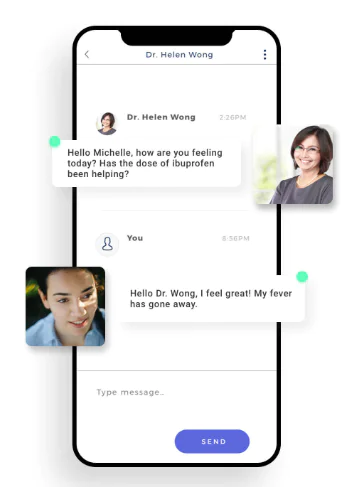 Pioneering the future of telemedicine
Valles said that for the relatively new telemedicine market, the opportunities are endless—and for MDLIVE, the same holds true.
"MDLIVE is leading the way with best-in-class technology, constant testing, and data-driven decision making, but we are always looking for ways to streamline, automate, and remove any and all friction from the patient and provider experience," he said."
Rather than offering just urgent care and only treating patients when they are sick, MDLIVE is offering virtual primary care services, including annual wellness screenings, cholesterol checks, and more, Valles said.
"We also are seeing more demand for behavioral health," he explained. "I'm excited about exploring ways to expand the behavioral health services we provide with new offerings, such as group therapy and multi-participant sessions."
For Hadida, "Reaching more patients with a broader suite of offerings inspires me every day."
Ready to get started with Twilio?